Cloud
Amazon Web Services
As one of the pioneers in developing serverless applications and computing, Amazon Web Services (AWS) provides a variety of tools and solutions and serves the different needs of business clients of all backgrounds, helping them build new innovations from
Application development is now safer, faster and more convenient. Using clouds to drive businesses is no longer a daunting task with the right tools. Experience premium services from AWS, the provider trusted by global enterprises.
Backup & Restore
The backup solution on the cloud is scalable to your needs and the fee is calculated based on actual usage, helping you save time and resources as you will not need to worry about the backup hardware. With this new technology, enterprise clients will have a better and more efficient storage system compared to the traditional backup method. This also comes with one-stop services for data transfer, data recovery and data security, ensuring that your data will be well taken care of during the entire period of storage.
Application Migration
Application migration service from the source location to the AWS cloud system takes little time with minimum migration steps which helps avoid errors that might occur. The service also modernizes the applications during the migration and allows them to run as usual throughout the replication application process, helping you migrate all applications with one tool. The application data is guaranteed to be up to date on the AWS cloud.
Application Modernization
Invest smartly in the Application Modernization service that caters to each organization's needs. The service is easy and fast without requiring your investment in the equipment, thus saving the total cost of ownership (TCO), leaving you more resources to focus on your innovation and strategy to maximize your business efficiency and growth.
Digital Commerce Solution
Amazon emerged as a successful global retailer. As a result, AWS understands the business needs and provides one-stop solutions to drive businesses on online platforms. This includes the migration to the AWS cloud system, strategy planning to increase the number of customers and deliver next-level search features. It will also help you look for opportunities to reach your targets, drive more sales and set up a secured payment system. No worry about the server hardware when you run a business on flexible cloud system that can support a tremendous number of global users 24/7.
Hybrid Cloud
Run your business between your organization's internal system and AWS cloud seamlessly by using Hybrid Cloud. This technology offers you many services such as a computing system, a storage system and a management system that ensure your business can run continually even during a system upgrade. Secured cloud backup is also available to keep you safe from cyberattacks.
True IDC offers the Direct Connect service, helping enterprises connect their private networks to AWS centers overseas, creating a multi-region network with ease and speed.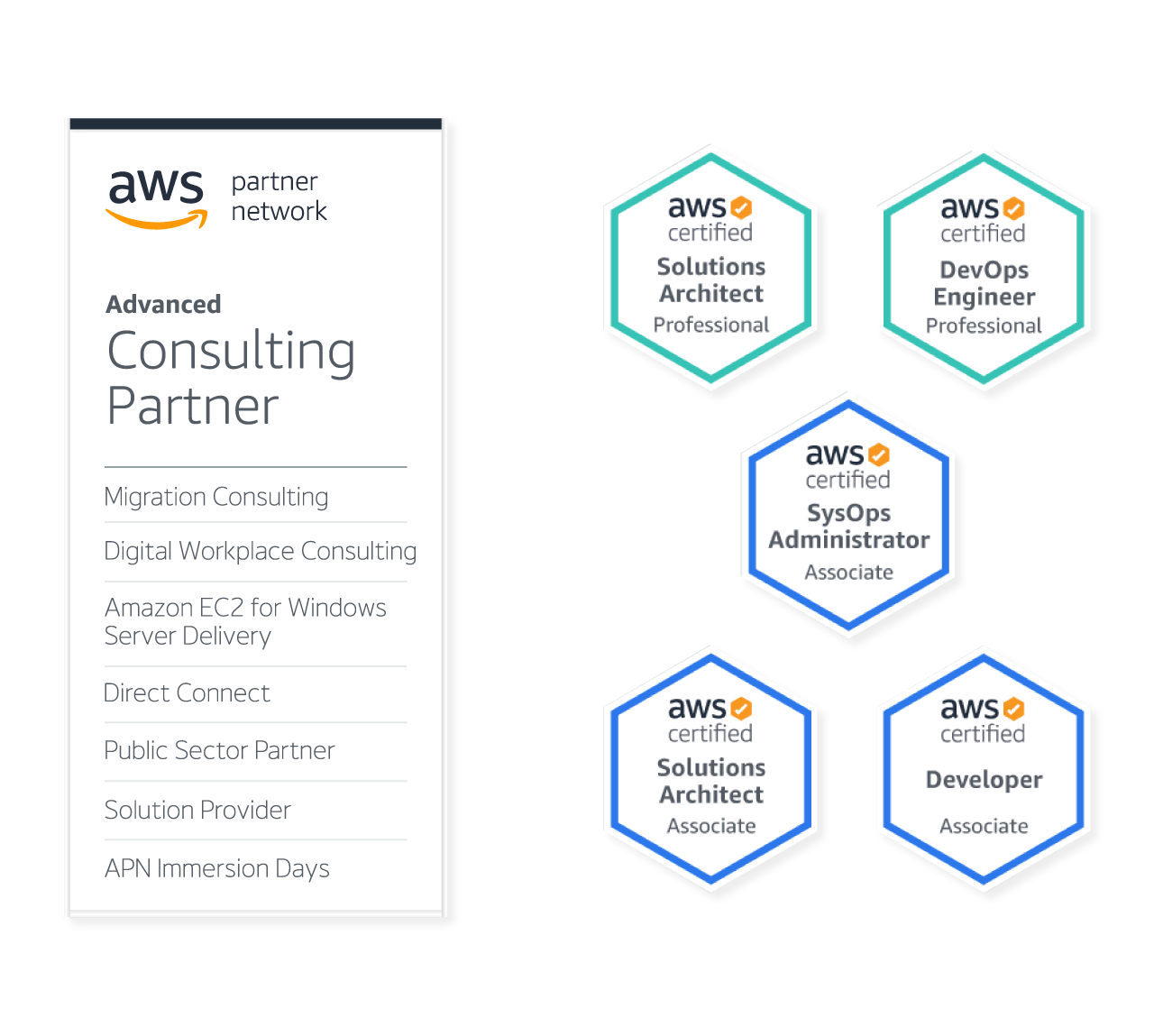 Use AWS to fulfill your business needs. Quality guaranteed with 9 Partner Certifications
True IDC, the first AWS provider in Thailand is ready to set you up with AWS cloud and help you through the process, from consultation on system set-ups, cost estimation, and designing the system to fit your needs to installation, and 24/7 support. As an Advanced Consulting Partner of AWS who is certified in 9 aspects, we will make sure that every enterprise can use the cloud service to its maximum potential with the highest level of satisfaction.
1. AWS Solution Provider
We offer consultation and deliver AWS solutions that suits each business by our experts.
2. AWS Public Sector Partner: Government and Education
We provide consulting services and deliver AWS solutions to government organizations, including government agencies and educational organizations, in accordance with government regulations and standards.
3. Marketplace Reseller
We serve our clients with consultation and recommendation on SaaS products from cloud providers on marketplace to align with organization requirements.
4. Authorized Training Reseller
As an authorized AWS training reseller, we are here to help and recommend the right AWS programs to our clients.
5. AWS Well–Architected Partner
We are ready to provide recommendations for building and improving cloud architecture to meet the standards of Amazon Web Services, in the field of testing systems for safety, reliability system performance and investment worthiness.
6. Amazon EC2 for Microsoft Windows Server
We provide consultation, system design and secured migration of applications and workloads from their origin on Microsoft Windows Server to Amazon EC2 efficiently.
7. AWS Direct Connect Partner
We provide a direct network connection from a high-speed and highly stable private network to overseas AWS nodes, as well as in constructing multi-region networks that allow convenient and simple configuration.
8. Digital Workplace Competency
We provide "Remote & Work from Anywhere" solution to support work from any location at any time.
9. Immersion Day Partner
We are eligible to organize educating and training activities on how to use AWS in various fashions, whether it is a public event or a private hand-on lab and offer information and resource sharing directly from AWS center with customization to fit clients' needs.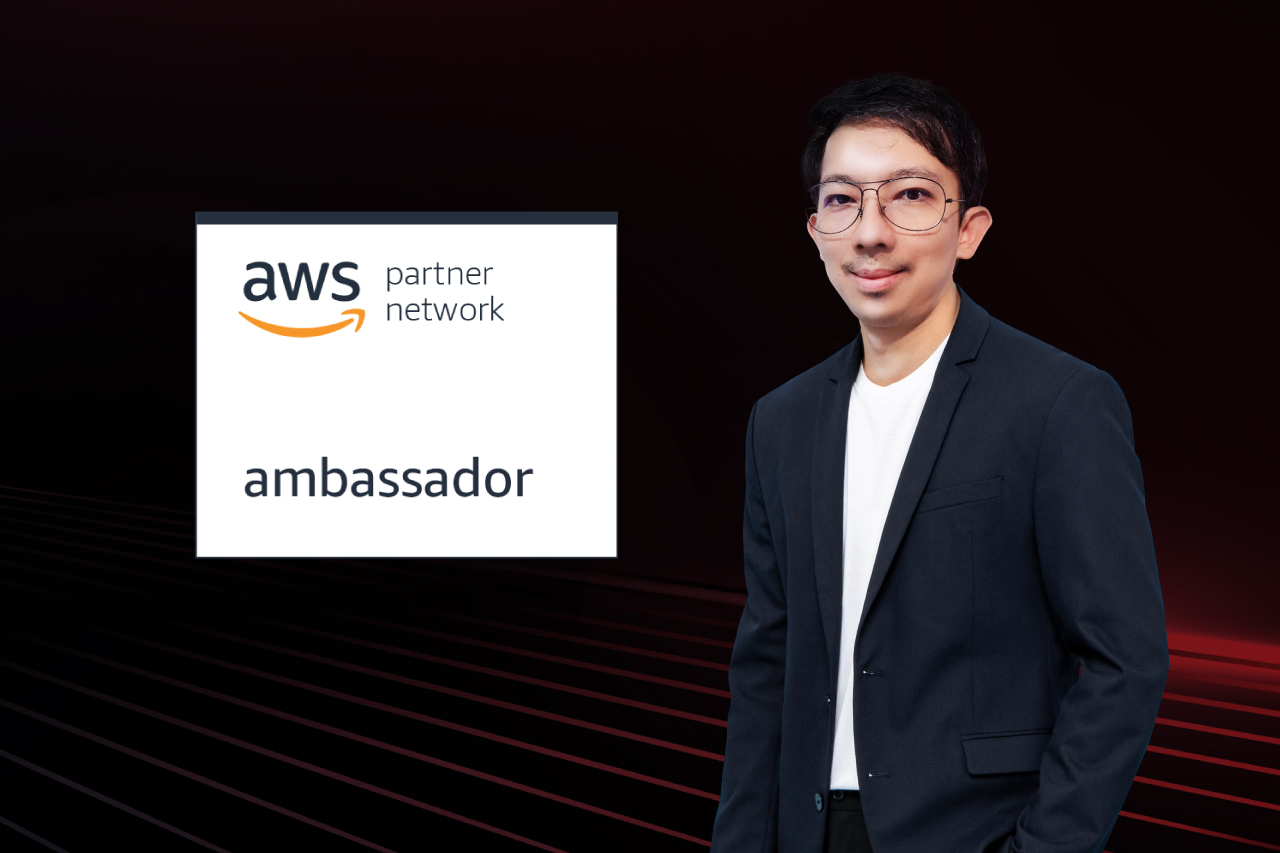 Quality is guaranteed under the supervision of an AWS Ambassador
AWS gave True IDC approval for being an expert in AWS technology. By obtaining multiple AWS Certifications, we can communicate and present AWS's technologies in depth, as well providing well-rounded support for AWS clients.
Looking for help managing your cloud cost? Let True IDC experts help your business.