Data Center - Thailand
Virtual Router
Grater connection with better cost optimization
Key Highlights
The virtual router service helps boost the flexibility and agility to your system in connecting to data centers or cloud services, while traditional hardware connections may cause bottlenecks that cannot support increasing traffic in a short time. It may also lead to performance issues and increased costs on managed service for BGP connections on unsupported devices.
Benefits
Supports network connections to local Cloud and public Cloud both domestically and internationally such as True IDC Cloud, AWS, GCP, Alibaba Cloud, Huawei Cloud and Azure.
Supports Layer 3 and BGP connections without the need to supply a compatible device.
Cost savings, equipment maintenance costs and space rental for hardware router installation
Saves installation time and has greater flexibility in scaling virtual router traffic compared to hardware routers.
Better network management and control. Network routing policies can be easily defined and managed.
High security with advanced features such as firewall, intrusion detection and encryption to ensure protection against cyber threats.
High stability due to redundant network connection and advanced configuration to get the best connection performance.
Perfectly supports the connection from the origin to the destination.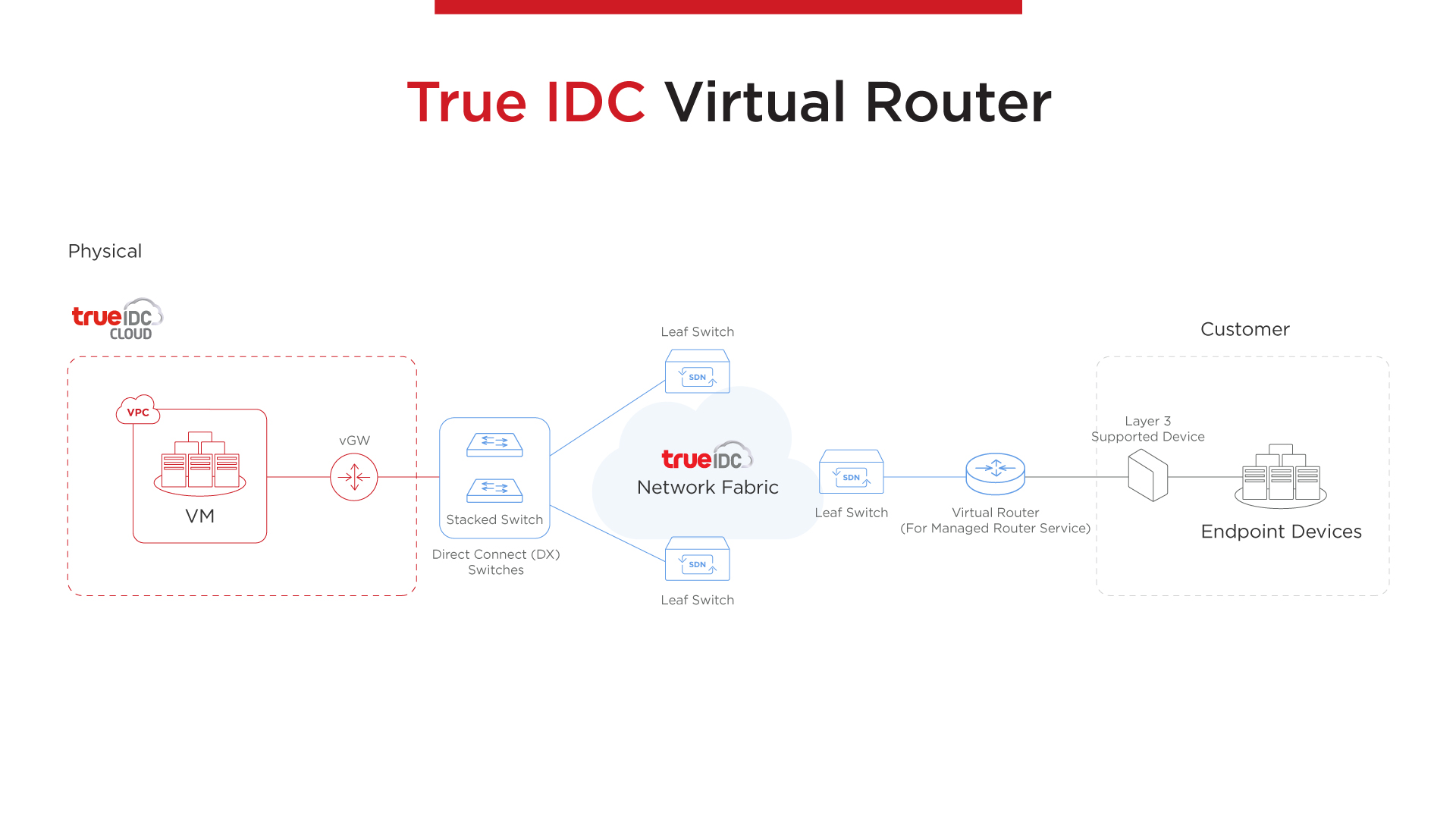 Add-on Services
Comprehensive cloud or hybrid network design and installation services
Consultation on cloud and network connection that is suitable for use
Network management services
Monitored and supervised by a team of experts 24/7
Pricing Model
Price per port size 500Mbps and 1 Gbps