New Promotion: Alibaba Cloud Offering Big Discounts and 5 Additional Benefits
09 Mar 2022 //= substr($strYear,2,2)?>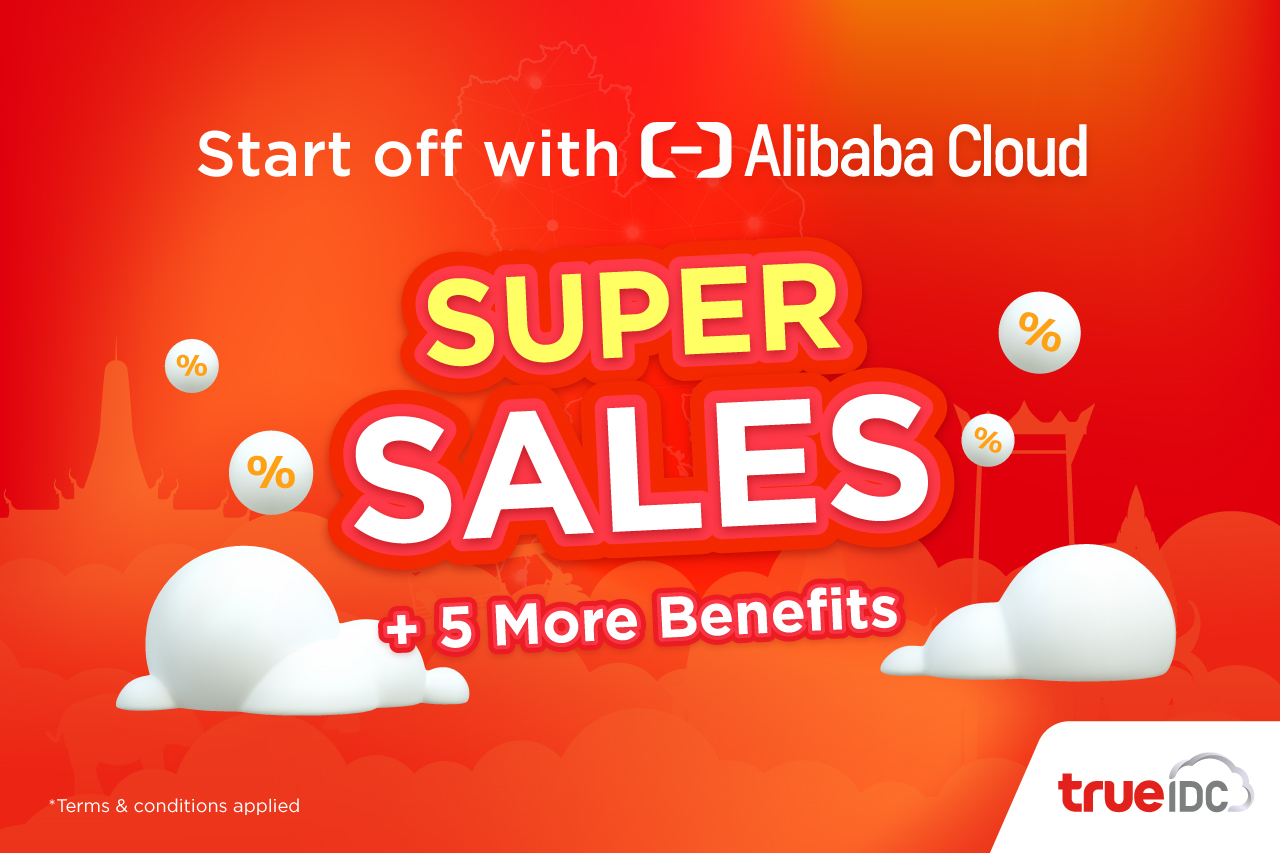 If you are looking for a leading, world-class cloud system but still requiring domestic data storage, True IDC can now present to you Alibaba Cloud service that has set up its latest Available Zone in Thailand, launching a new promotion for Thailand Pioneer Program that offers the most special discounts with a great value for money.
Get a Chance to Win up to 35% Discount*
(According to the published prices on Alibabacloud.com, Available zone: AZ BKK)
Sign up now by clicking  https://bit.ly/register-alibabacloud
That's not all! If you use Alibaba Cloud Billing through True IDC for more than 12 billing cycles, you can enjoy 5 additional benefits as follows:
1. A chance to win up to $3,000 coupon when your billing amount reaches $2,000 per billing cycle.
2. A free exclusive Alibaba Cloud training program in Thai.
3. Around-the-clock customer service provided by Thai officers to ensure seamless support.
4. Expert support for migrating to Alibaba Cloud at the most special price.
5. An opportunity to be among the first to join Cloud Technology seminar organized by True IDC and Alibaba Cloud.
*Terms & Conditions:
Promotion period: Now to May 31, 2022
The discounts, up to 35% off, can be used for various services on Available Zone Bangkok including:

Computing: Elastic Compute Service (ECS), Auto Scaling
Storage: Elastic Block Storage (ESSD), Object Storage Service, Log Service (SLS)
Network: Server Load Balancer, Virtual Private Cloud, Elastic IP
Security: Anti-DDoS, WAF

True IDC reserves the right to change details without prior notice.