True IDC as the top service provider who holds ISAE 3402 SOC 2 Type II
28 Apr 2022 //= substr($strYear,2,2)?>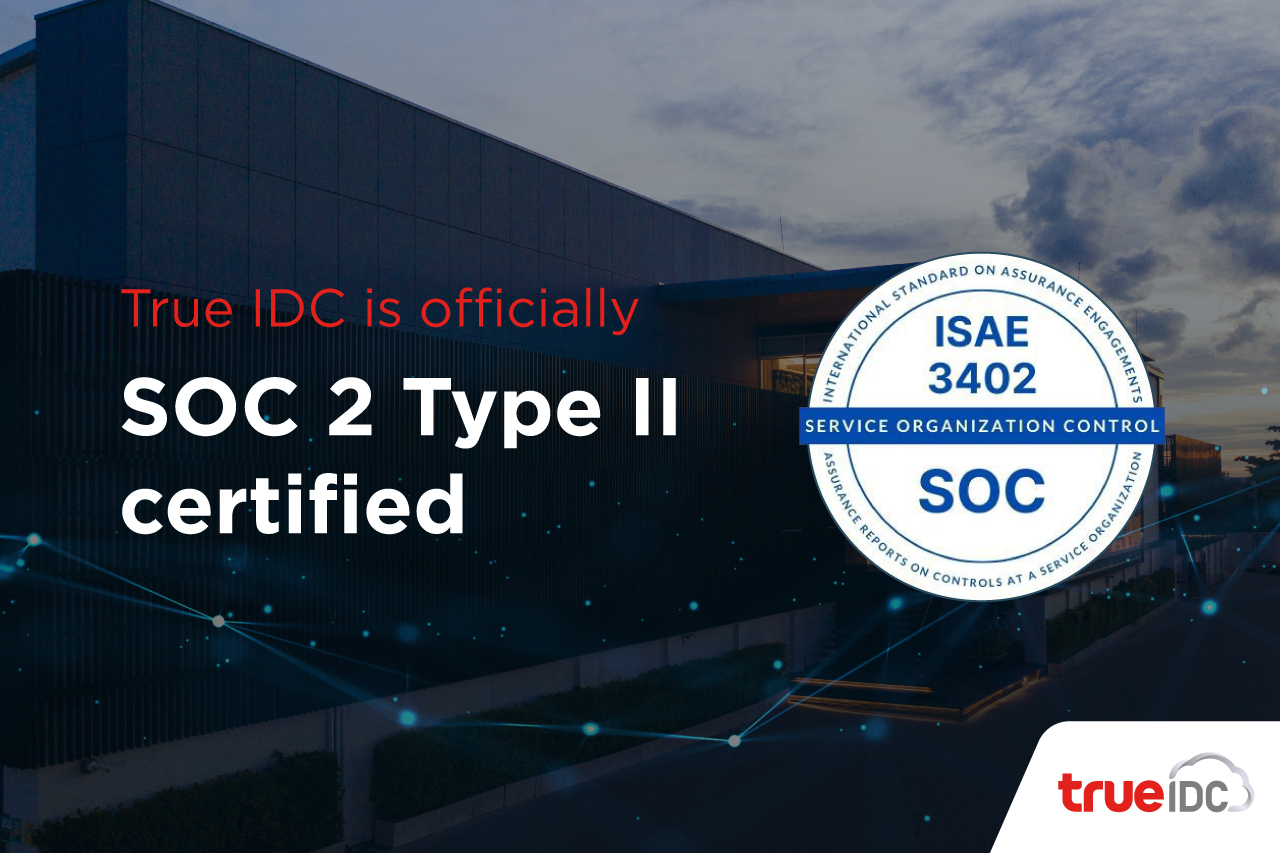 As the leading of digital infrastructure service provider, True Internet Data Center Co., Ltd. or True IDC is aware of the importance of managing and keeping every aspect of its operation up to the international standards. It is yet another achievement of True IDC in passing strict certification inspections and officially receiving International Standard on Assurance Engagements 3402 (ISAE 3402) SOC 2 Type II from an audit institution that has gained worldwide acceptance.
Essentially, SOC 2 Type II is applied to businesses that are involved in customers' important data such as the service providers of IT system, software, cloud system and data center to guarantee that each organization can manage its service according to the principle covering 5 aspects including security, availability, confidentiality, processing integrity and privacy. All of which are applied to the entire operation process of its service.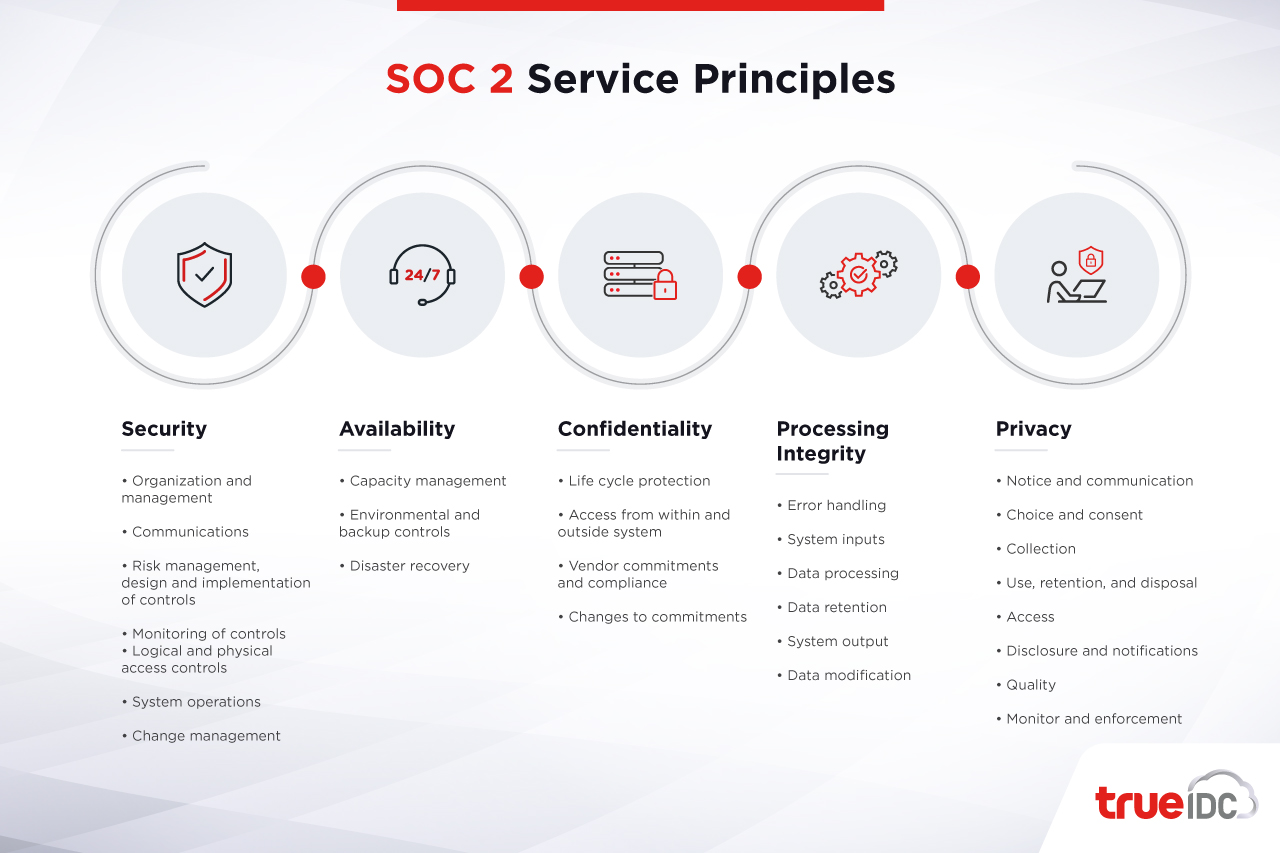 Mr. Theerapun Charoensak, General Manager of True IDC, reveals that "It is not easy for a data center to provide smooth services that comply with the customer's requirements stated in SLA. True IDC not only follows the proper steps but also looks for new approaches to improve its operation. SOC 2 Type II certification reflects our intention and effort in delivering the best services and experiences to our customers."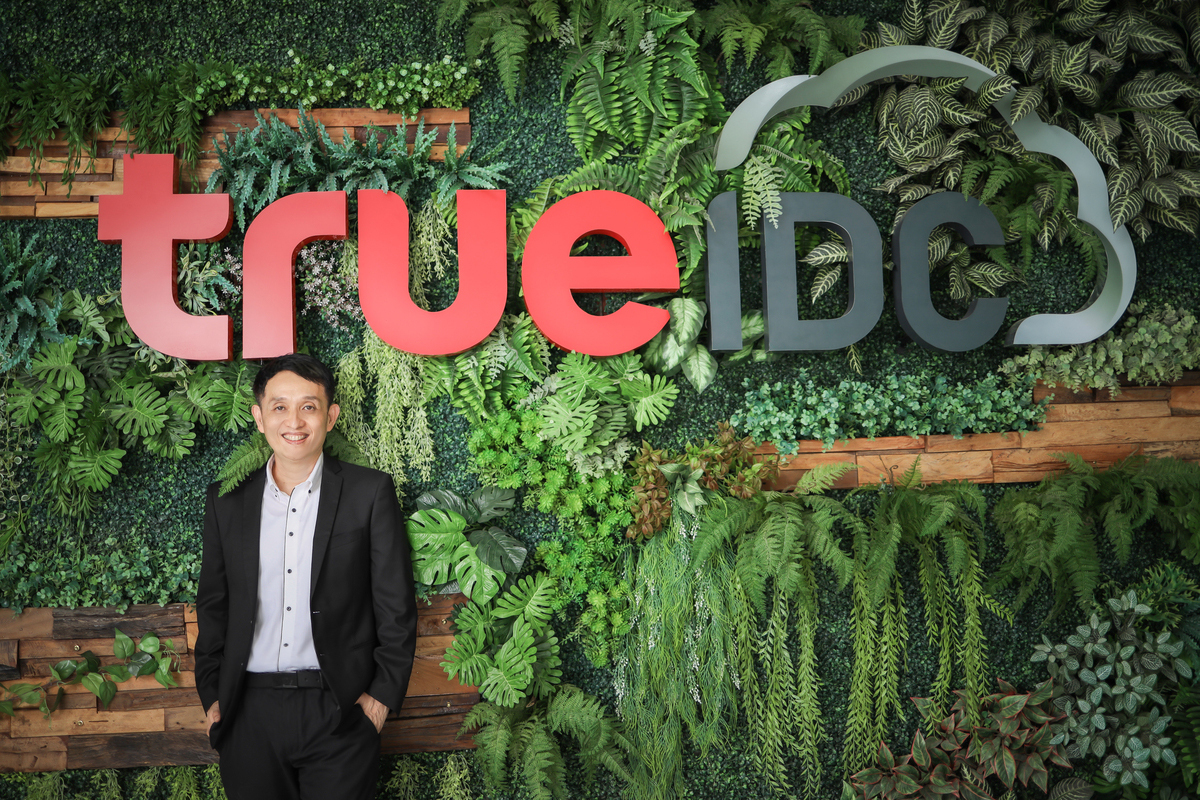 True IDC is determined to cultivate business potential to be able to progress alongside government sector and other organizations in private sector in contributing to driving the country's digital economy and further responding to the regional demand.