True IDC Receives AWS Partnership Award 2017
12 Jan 2017 //= substr($strYear,2,2)?>
True IDC, the leading data center and cloud computing business in Thailand, received the Partnership Award from Amazon Web Services (Thailand) at the AWS Partner ConneXions 2017 which was recently organized. True IDC was recognized for its excellent sales performance, quality services, and solution development to meet client needs in the digital age via cloud system.

Recognized as the AWS Solution Leader via Partnership Award
AWS Partner ConneXions 2017, an annual seminar and reception to thank partners of AWS, updates the latest trends and technology in cloud solutions, services that AWS offers to meet client needs, as well as the 2018 roadmap. In addition, AWS also handed out awards to recognize partnership success in various areas.
True IDC is one of the top five partners to receive an award from AWS Thailand 2017. The award that True IDC received was Deliver Results Award, which recognized the highest level of success of partners who exhibited excellence according to the 14 Leadership Principles of AWS.
"We are proud of the award from AWS. It is the highest token of success in terms of cloud services in the past year, which shows that True IDC is an outstanding AWS solutions provider because of its ability to offer a variety of services, personnel expertise, and technology to meets client needs. This award is only the beginning for us. We're ready to develop and improve upon our solutions to allow organizations to utilize cloud services comprehensively as was seen in 2018." – Mr. Tanat Sangkasem, Cloud Business Unit Head of True IDC said.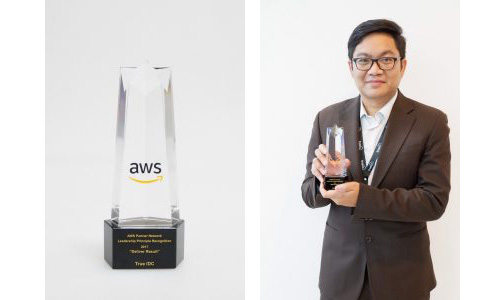 The 4 Success Factors
Mr. Tanat Sangkasem revealed the factors that led to success of True IDC that receive recognition via the Partnership Award as follows:
1. Outstanding Partnership
True IDC is the only service provider in Thailand to receive 3 certifications from AWS:
Authorized Commercial Reseller – True IDC is the sole distributor of AWS services in Thailand that helps its clients with planning its payments and searching for packages that is most appropriate to their businesses.
Consulting Partner – True IDC has a team of engineers who have the expertise and experience in designing and setting up cloud systems of AWS for small and large organizations both in the public and private sectors.
Advanced Technology Partner –True IDC offers Direct Connect services which connects to AWS, helping clients to access services on the cloud system quickly, with stability, and security.
2. Comprehensive Cloud Services
True IDC offers a One Stop Shop of AWS solutions and comprehensive client service from strategic planning, business analysis, design, development, and installation. The company adheres to best practices and making configurations to enhance the effectiveness of the system and to reduce cost of services as much as possible. Most importantly, the company employs Thai experts to offer after sales services ready to assist clients when problems arise.
3. Outstanding Client Base and Sales Performance
An important indicator that has helped True IDC to win the award is having the best sales performance in 2017 and having the largest client base of AWS services in the market with clients across many industries in Thailand.
4. Positive Feedback from Clients
As a leader in cloud systems that has a client base in all industries, True IDC understands the businesses that its clients run very well, which allows them to find the most suitable solutions and employ best practices to meet the business needs of its clients. In addition, as a One Stop Shop that offers comprehensive services, clients have trusted in True IDC's services to have what it needs.
"Other than these 4 success factors, True IDC has created a community called Cloudtalk for trainings and knowledge exchange for those interested in cloud computing and companies looking to implement the cloud system. Cloud systems open opportunities for businesses in all industries in Thailand as well enhanced flexibility and agility." – Mr. Tanat advised about Cloudtalk.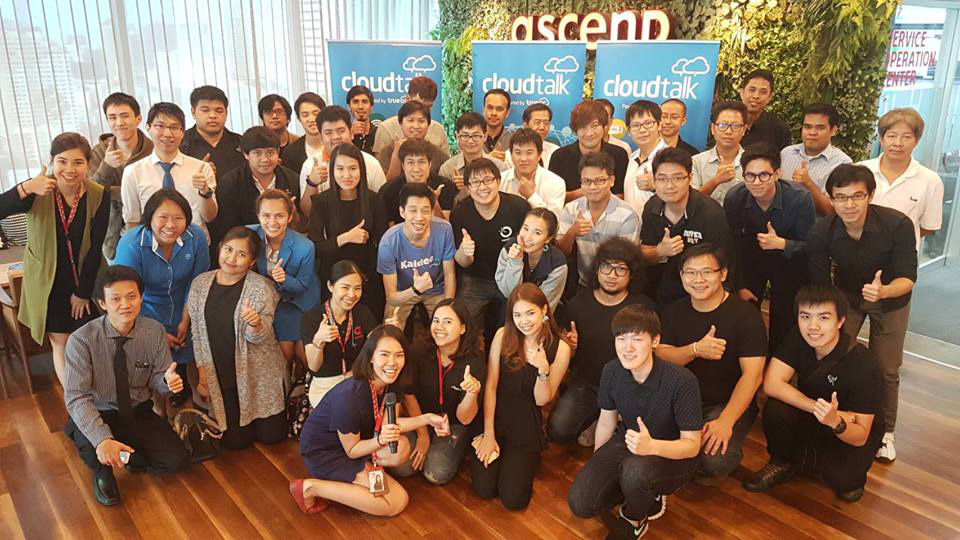 Expanding Services with "3C Strategy"
In 2018, True IDC is prepared to expand its cloud system under the "Complete Cloud Life Cycle" strategy, which will allow clients to employ cloud systems more comprehensively via next year's roadmap as follows:
Open a Marketplace to help clients buy Software as a Service (SaaS) of AWS via True IDC, speeding up access to SaaS.
Launching ISV Onboarding Program whereby True IDC would assess and promote the offerings of SaaS solutions to be placed on the marketplace, providing alternatives of software services.
Add AWS Authorized Training Partner to open official AWS training centers which would be able to offer private training courses for each client about implementing a cloud system in their business.
"In 2017, many companies in Thailand have shifted to using the cloud system, which is why we were determined to become a leading consulting service on Cloud Roadmap & Strategy as well as Cloud Migration. We offer a variety of cloud system solutions including Enterprise Cloud, Hybrid Cloud, and Value-added Services. In 2018, we expanded our services to allow clients to employ cloud systems in their companies more comprehensively." – Mr. Tanat said in closing.
If you are interested in True IDC's consulting services and support for using AWS, please contact [email protected] or call 02-9980-6611.