True IDC launches ISV On-boarding Program to support Thai software vendors in Cloud market
20 Mar 2018 //= substr($strYear,2,2)?>
True IDC, a leading Data Center and Cloud Computing business in Thailand started to provide ISV On-boarding Program, pushing software vendors or Startups to expand the market to Cloud in the form of Software as a Services (SaaS) and also launch True IDC Marketplace for distribution Thai software to users in all regions of the world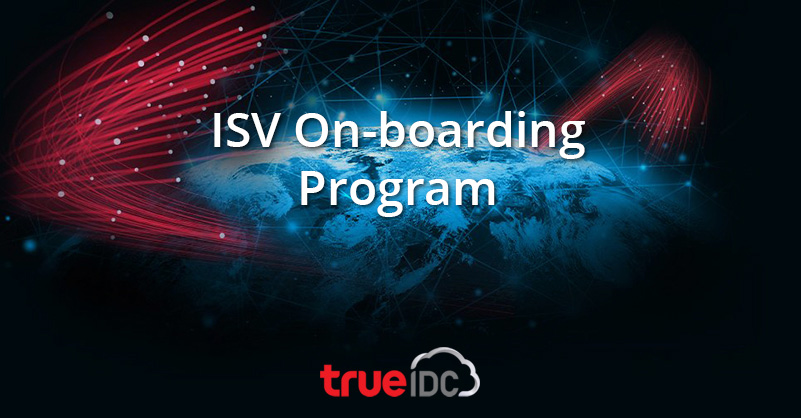 Expand the software market internationally with Software as a Service.
Expanding software services internationally and being ready to be used by users around the world is a huge step towards software production. Developers must face countless challenges and obstacles.
Whether it is a technology investment that has to expand the number of servers to support the needs of users. Lack of personnel to help maintain the basic network and database system or best practices that could lead to efficient software delivery. These caused many software vendors to be stuck and unable to expand the service as needed
when it comes to Cloud era, software vendors are able to overcome those obstacles more easily. They are using cloud as a base network instead of expanding the system through increasing the number of servers to saves enormous investments.
Software vendors can expand the system rapidly and ready to respond to the needs of consumers. More importantly, when the software is on Cloud, it can greatly reduce the workload of network administrators and databases. In addition, Cloud system allows testing of new features easier as well cause software services via Cloud or software as a Service have become a solution for expanding the market to countries around the world.
True IDC launches ISV On-boading Program to support software vendors in the Cloud market
In order for software vendors to succeed in expanding their services into the cloud, True IDC has launched the ISV On-boarding Program to providing advice and guidance by an expert team. As well as supporting software vendors to develop and expand their software and providing services in the form of Software as a Service.
ISV On-boarding Program covering consulting, guideline, and support in 4 main areas as following
1. Solution Assessment
Vendor's software evaluation services such as availability of as a service, value for cost, risk, and investment. Also including helping to lay down a roadmap with recommendations on various practices to enable software vendors to extend their services to Cloud system in the form of Software as a Service.
2. Cloud Architecture Design Support
True IDC has an expert Cloud systems engineers who are ready to assist software vendors in providing advice, configuration and reviews of Cloud Network Design to support Software as a Service. Including giving advice regarding the selection of various technologies for the software to run at maximum efficiency while the cost is cheaper than before.
3. Migration Support
Consulting services on moving software systems and transferring data from the Data Center to Cloud. Cover data validation and testing to ensure that software provided through the cloud can work without problems.
4. AWS Business Support-led
Upgrade AWS support status from Basic or Developer to Business level at no additional cost. Allow software vendors to contact the AWS team for help in 24x7, including access to some support information that Basic and Developer cannot access. Moreover, True IDC will support closely on monitors and open cases.
With those 4 supports, it is ensured that software vendors have clear guidelines for adjusting their software services to Software as a Service with expert engineers providing close advice and supervision.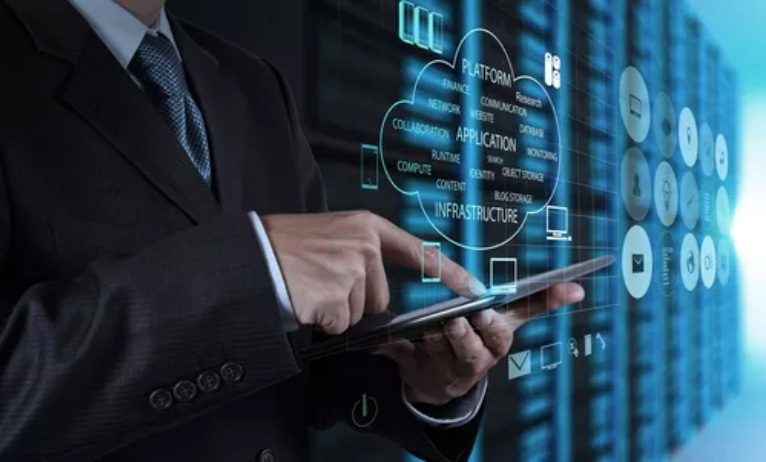 Prepare to provide Marketplace for software distribution to users around the world.
Not only launching the ISV On-boarding Program for pushing software vendors to provide software as a service, True IDC is also preparing to launch the True IDC Marketplace as a software and service center on Cloud. Increasing the channels for distributing the software to various users Throughout Thailand and other regions.
True IDC is ready to support and recommend best practices so that software vendors can complete the AWS conditions. Reducing the burden and hassle of registering stores just only need to develop software to comply with the requirements of the AWS Marketplace.
True IDC's On-Board ISV Program is officially accepting applications. Interested software vendors can ask for more information at
[email protected]