True IDC Continues Development of Multi-Cloud Strategy for Huawei Cloud Services in Thailand
08 Apr 2020 //= substr($strYear,2,2)?>
True IDC, the leading Data Center and cloud system in Thailand, launches Huawei Cloud services locally, offering solutions like Containerized Solutions, AI and 5G from Huawei Cloud, reiterating its leadership as the top Multi-Cloud service provider in the country.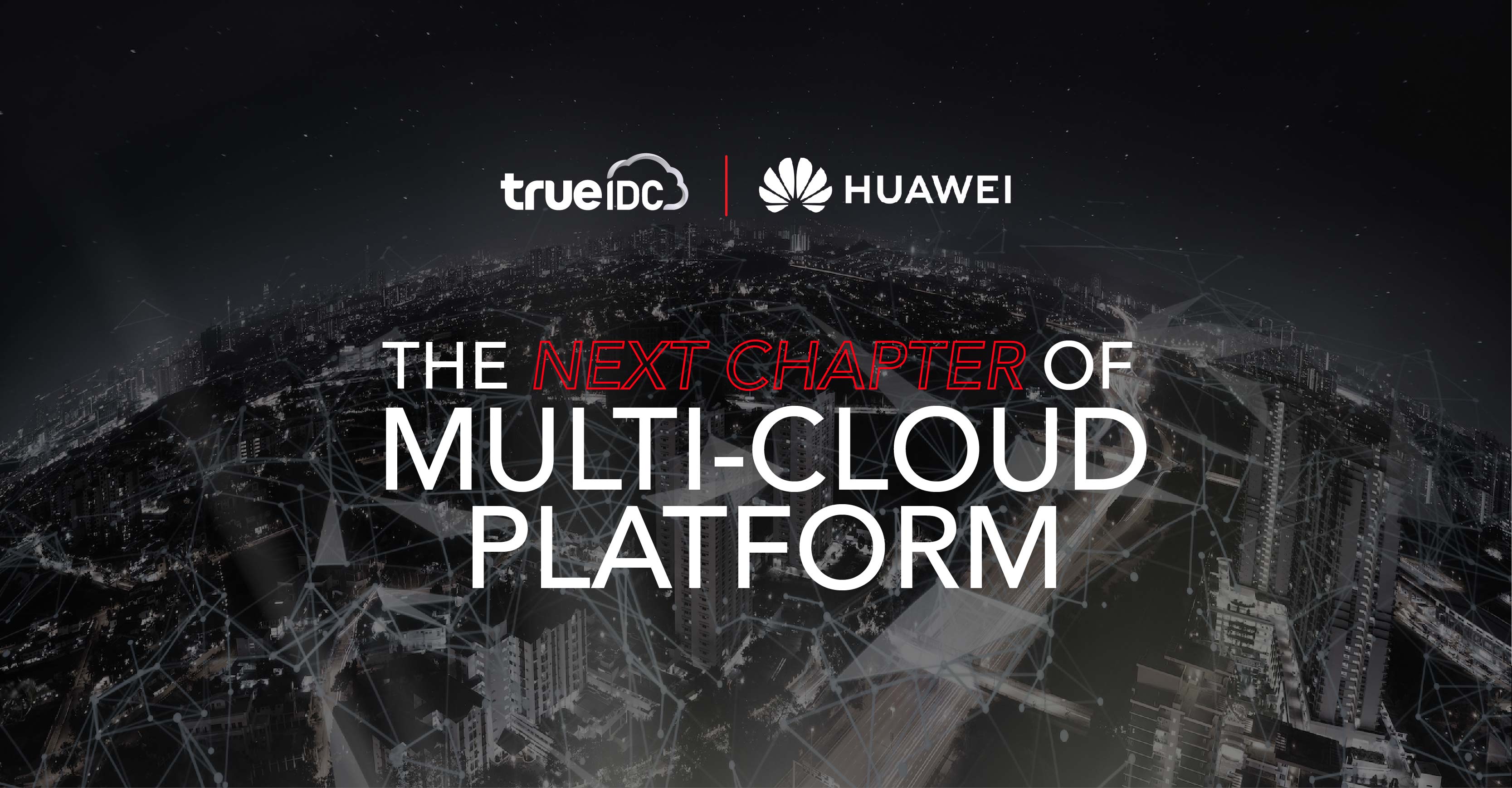 True IDC places great importance on Domestic Public Cloud services in Thailand
True IDC places great importance on Domestic Public Cloud services in Thailand, which helps many Thai companies and businesses from SMEs to corporate companies to use cloud services quickly with low latency via local internet networks. Data is also locally stored allowing for public and private organizations to comply with laws and regulations that limit storing data internationally to utilize Huawei Cloud immediately. 
Apart from basic services like IaaS, PaaS, and SaaS that match all local providers of public cloud services, Huawei Cloud is also offering new technology to meet your organization's needs in the Digital Age including the trendy Containerized Apps, Artificial Intelligence (AI), and 5G technology. Most importantly, Huawei Cloud has earned various international standard accreditations for security including ISO 27001:2013, ISO 27017:2015, ISO 27018:2014, PCI DSS, ISO 22301:2012, CSA STAR (Gold) as well as ISO 27701:2019, which is for the most recent Privacy Information Management System (PIMS) to protect personal data according to GDPR to ensure that organizations and businesses in all industries can confidently provide services to their customers. 
"Today, many clients of various industries in Thailand have switched to Huawei Cloud including insurance businesses, financial businesses, and telecommunications businesses in the private sector, and state enterprises. This is because it is a Domestic Public Cloud that allows for data storage and computing of sensitive data without breaching any laws and regulations. It also helps organizations comply with the Personal Data Protection Act (PDPA) B.E. 2562 (2019). Migrating to the Huawei Cloud is simple and quick with low latency at the same cost." said Khun Wisanu Techawitayajinda, Head of Cloud Consultant, True IDC.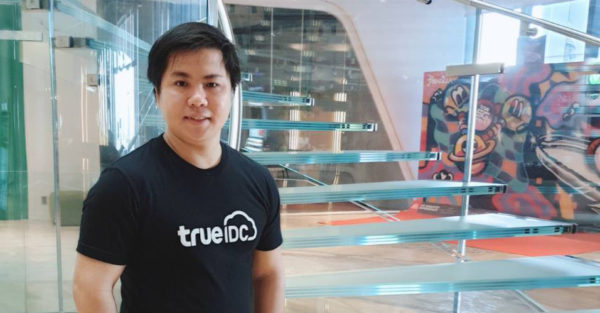 Recommended: 3 Highlight Solutions in Containerized Solutions, AI and 5G from Huawei Cloud
Huawei Cloud is a popular public cloud that has been employed to mobilize many important projects in the public and private sectors in China. It successfully helped to transform cities and industries into Smart Cities and Smart Factories. The technology behind these projects have been brought into Thailand. Other than Elastic Cloud Server (ECS), Relational Database Service (RDS), Virtual Private Cloud (VPC) and 200 other services have been gradually been brought into Thailand, such as these interesting Innovation Technology as follows:
Containerized Solutions for Multi-Cloud
Huawei was one of the main supporters of Cloud Native Compute Foundation (CNCF), giving it the solution to support Container technology, designed according to the CNCF's guidelines being offered as a service. One of those services is Cloud Container Engine (CCE) which is a Container as a Service that supports Kubernetes Applications and tools. Huawei also brought in Multi-Cloud Container Platform (MCP), which helps to manage Kubernetes Clusters between regions or between cloud service providers, as well as being able to migrate Kubernetes from one cloud service provider to another service provider, enhancing the freedom of use of Kubernetes and Multi-Cloud services. 
Artificial Intelligence
Huawei Cloud offers AI services both Core AI and Data Analytics such as AI Data Inference, AI Data Training, Image Processing, Knowledge Computing and Autonomous Driving Training, which stands out as an AI-Enabled Infrastructure. This means there is a CPU architecture designed to enhance work efficiency especially what is called "Ascend", whereby computation speed is many times faster than x86 CPU, guaranteed by Stanford DAWNBench which is an End-to-end Deep Learning Training & Inference Benchmark that stands out among its market competitors. In addition, Huawei Cloud's AI services supports Thai language much better than other service providers. 
Huawei Cloud's AI is behind many of China's mega-projects. One of those is the famous "Smart City" project for Shenzhen, which was established as the center of innovations and China's new economic zone of the future.  
5G and Distributed Cloud
The arrival of 5G has assisted in the realization of the Distributed Cloud concept, enabling computation of AI, Internet of Things (IoT), Data Analytics, and others on the Edge Cloud without sending data back to the main cloud, which helps to reduce latency. The main obstacle of an application that requires processing or interactions with users real-time such as automated driving systems or game systems, etc. Of course, Huawei, as a leader in the 5G and Cloud system service provider, it has many solutions to support the Distributed Cloud concept in the 5G age for both service providers and corporate clients alike. 


Start using Huawei Cloud via a certified service provider like True IDC
True IDC has joined hands with Huawei to offer Huawei Cloud services starting from March 2019. True IDC and Huawei has joined hands over the years to raise the level of public cloud services to respond to the needs of new organizations and businesses, from Containerized Apps, to AI, to 5G. It stands out as a local public cloud, offering a new alternative for clients who wish to develop applications with low latency or want to comply with rules and regulations that limit the use of international cloud systems. 
True IDC has expert engineers for consulting and provide comprehensive Huawei Cloud services, from business requirements analysis, cloud system usage planning, design and installation, to aftersales services guaranteed by Huawei Cloud Partner Network (HCPN) Consulting Partner certifications in 3 areas including Carrier Partner, Service Partner and Solution Partner. Our clients can rest assured that we are capable of meeting the needs of all industries, especially solutions for Internet of Things and 5G. 
"Huawei Cloud is another option to support the Multi-Cloud strategy of True IDC with outstanding Artificial Intelligence (AI) services. We are prepared to offer additional services in terms of applying AI to analyze patient symptoms, telemedicine, and remote surgery to enhance the Thai public health sector," – Tanat Sangkasem, Chief Technology Officer of True IDC said in closing.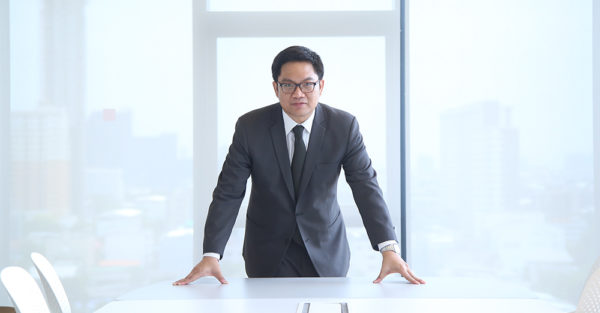 For more information on Huawei Cloud from True IDC, please contact [email protected] or call 02-494-8300. 
Thank you: Techtalkthai