True IDC won Frost and Sullivan's 2021 Thailand Data Center Services Company of the Year
11 Jun 2021 //= substr($strYear,2,2)?>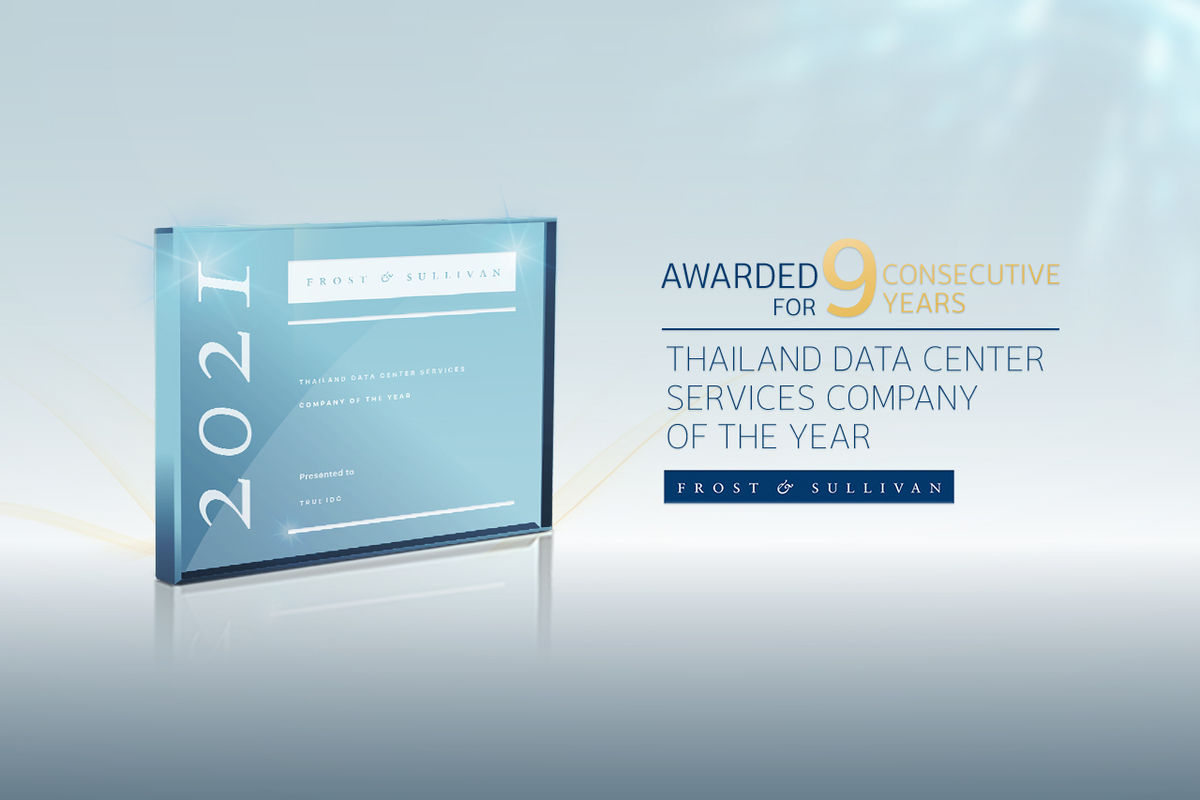 True Internet Data Center Co., Ltd. (True IDC) is honored to receive a prestige award of '2021 Thailand Data Center Services Company of the Year' from Frost & Sullivan for the nine consecutive years. This award has guaranteed the company's performance towards outstanding business capability and increasing data center service standards.
Mr.Nishchal Khorana, Senior Director of Frost & Sullivan stated that "True IDC demonstrates continued focus and investments in the colocation services market in Thailand. The service provider aligns its strategy to address the shifting enterprise needs for IT infrastructure. As IT environments for enterprises evolve, True IDC is focused on strengthening its value proposition through its Multisite Network Fabric service. The initiative enables IT departments to achieve a unified multisite data center environment. The targeted focus on portals and tools enhance True IDC's value to customers in Thailand, augmented with customer-centric initiatives that enable the data center services company to achieve remarkable success in the country and strategic customer wins."
Winners of the Frost & Sullivan of the Year award are measured by in-depth research conducted by experienced Frost & Sullivan analysts. Each award category is attentively reviewed and evaluated to address current and emerging market trends, visionary innovation, market leadership, excellent customer service, and international recognition.