A Proud Decade: True IDC Receiving '2022 Thailand Data Center Services Company of the Year' Award from Frost & Sullivan
30 Jun 2022 //= substr($strYear,2,2)?>
True Internet Data Center Co., Ltd. (True IDC) has the honor of receiving '2022 Thailand Data Center Services Company of the Year' award. The fact that True IDC has received this award from Frost & Sullivan for 10 consecutive years serves as a strong evidence of True IDC's continued development of data center standard, constant creation of new innovations and continuous improvement of its services to always provide its clients with the best experience.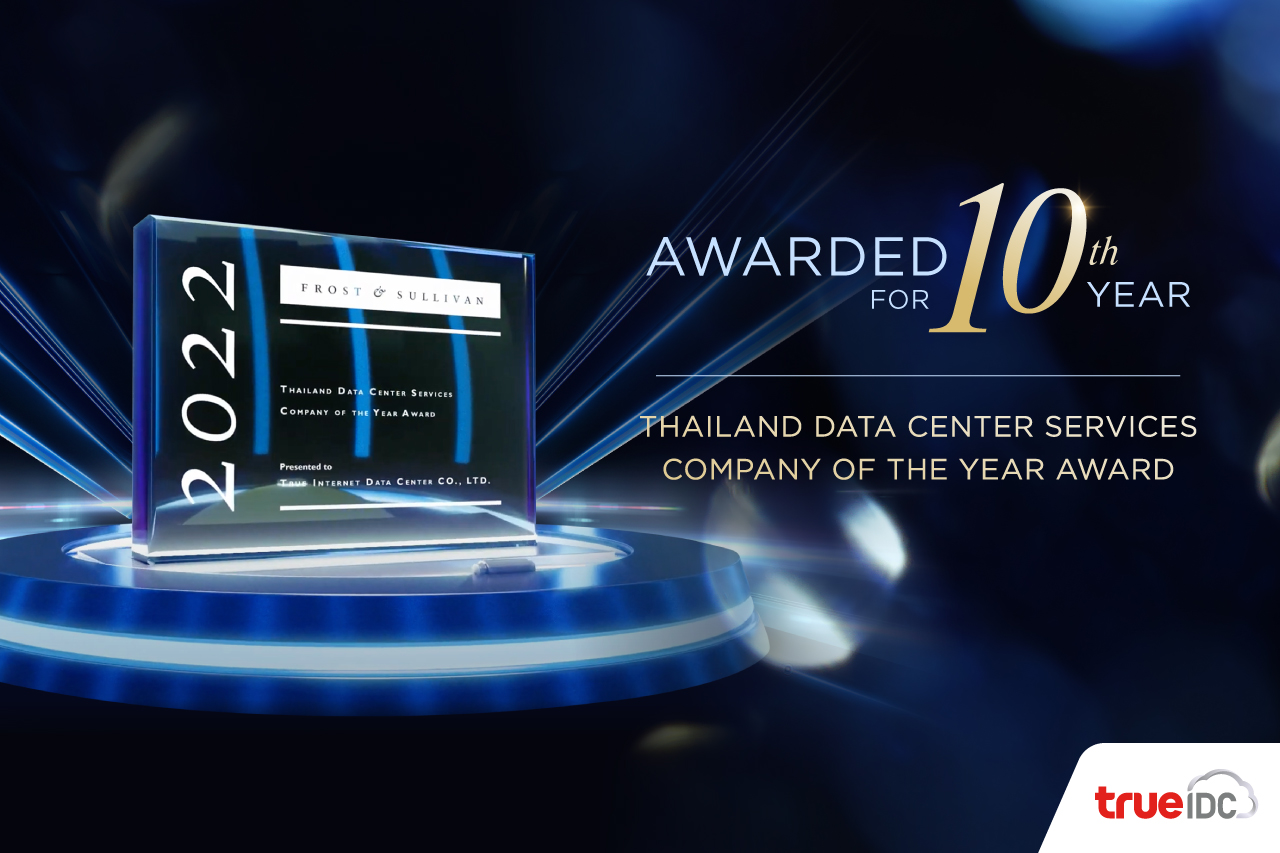 "True IDC achieved strategic customer wins due to its continued expansion to address demand, its value proposition for integrated offerings, and its focus on operational excellence and innovation." states Mr. Nishchal Khorana, Vice President & Global Program Leader
Recipients of Frost & Sullivan's awards of the year have gone through an in-depth evaluating study conducted by Frost & Sullivan's analysts. Each year, thorough inspection and evaluation are launched on each company to ensure its alignment with addressing unmet needs, visionary scenarios through mega trends, leadership focus, financial performance, customer service experience, customer purchase experience, customer ownership experience, and brand equity as it becomes one of the companies that have been globally recognized.
For over 19 years, True IDC has aimed to improve its standard of data center and other services to support ASEAN organizations to operate with more efficiency and to groom Thailand to be the digital hub in ASEAN region.
Related news:
True IDC Applauded by Frost & Sullivan for Achieving Strategic Customer Wins through Continued Expansion to Address Demand with Its Data Center Services