Stepping-up in Security. True IDC Receives ISO 27799 Health Informatics – Information Security Management in Health
05 Aug 2022 //= substr($strYear,2,2)?>
July 18, 2565 – True Internet Data Center Co., Ltd., or True IDC, passes the required inspections and obtains ISO 27799 Health Informatics – Information Security Management in Health from BSI Group (Thailand) Co., Ltd. Mr. Theerapun Charoensak, General Manager of True IDC, is honored to receive the certificate in this official event on the company's behalf.
ISO 27799 provides the guidelines for health information security management. Its strict standards in different aspects for information management take into consideration the risk environment security in health care information systems with the primary aim of protecting confidentiality, accuracy and readiness of the information. Being granted this certification guarantees that True IDC is capable of managing, controlling, and taking care of crucial information of health care industry with the security according to the standards.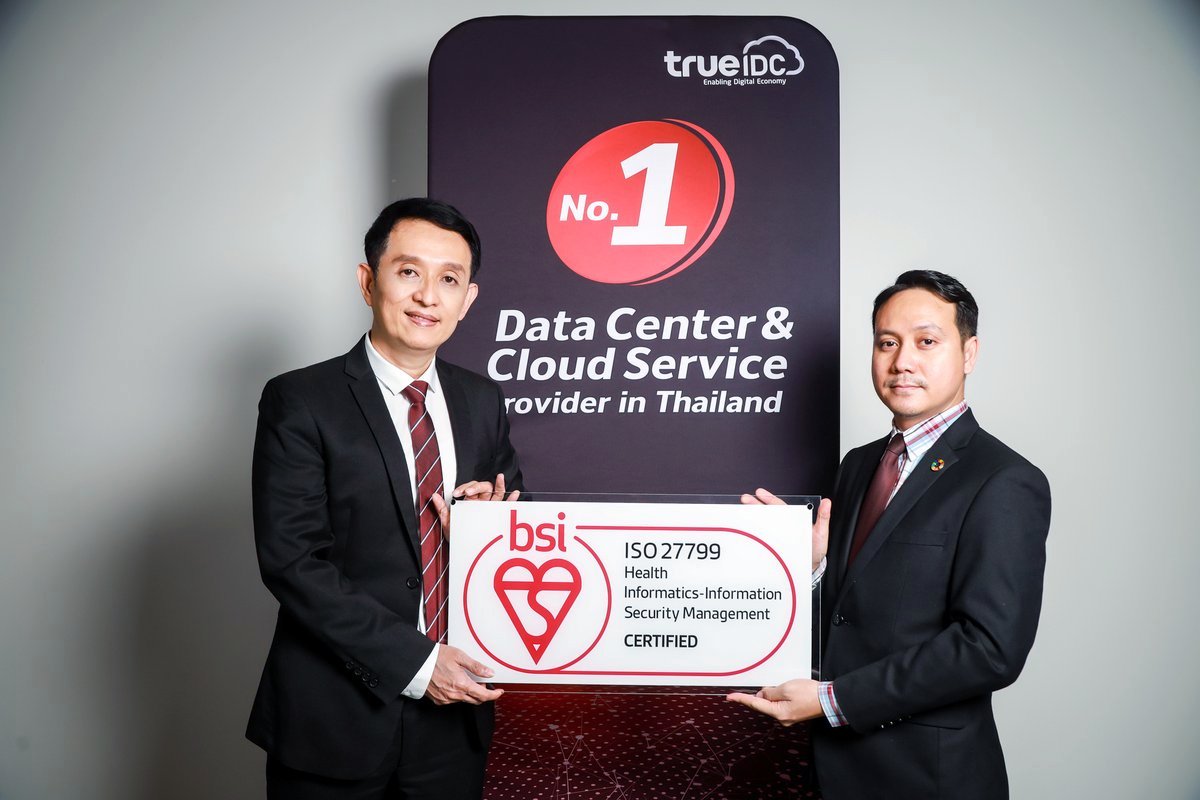 Mr. Theerapun Charoensak reveals, "Health information is the heart of health care and insurance industries and is also the consumers' crucial information that needs to be well stored and managed through a proper process that should be accredited by international standards to prevent data loss or data theft. As Thailand's leading data center and cloud service provider that recognizes this seriousness, we have developed the internal process to guarantee this data security in all aspects. Furthermore, True IDC is happy to be a small part that contributes to ensuring healthy lives and promoting well-being according to United Nations' goal of sustainable development. 
True IDC continues to be committed to developing its business capacity as well as its information security management in different aspects in order to improve its data center and cloud services in order to fully respond to the demand of every industry and to contribute to driving the country's digital economy toward a sustainable growth.