True IDC raises Cloud to create sustainable growth
20 Oct 2017 //= substr($strYear,2,2)?>
Technology usage to support digital 4.0, the investment of the business sector does not just focus on the investment itself or select to buy only one piece of service, but become more collaborative in working with partners to enable business connecting operations and centralized work instead.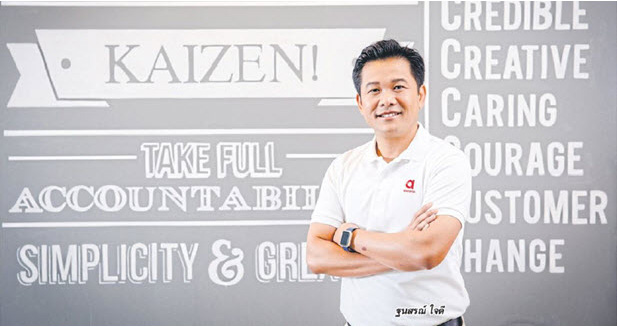 Mr. Thanasorn Jaidee; General Manager of True IDC said "In this era, businesses need services that can connect to all forms of collaboration. True IDC has cooperated with many top Cloud Service Providers such as Amazon Web Services, Microsoft, and Google to provide customers with the option to use the Cloud from these service providers"
Data center usage for businesses in Thailand is still growing more than other market. 80-90% of Thai businesses are still interested in data collection by service provider to reduce the cost of management, electricity, location, and staff. That is better than investing by oneself. The businesses in this era does not have the information that needs to be stored within the organization hence they decide to use outsourcing is easier.
In Company Business aspects Cloud-related service, it grows 100% continuously every year. For example, Amazon Web Services cloud service grows 400-500% because many startup businesses use it. But English language skill is the main factor when user choose Cloud. There are many businesses are already using Cloud 100%.
From the competition of domestic and international cloud service providers, True IDC must show service quality with world-class standards and good service. It could be said that True IDC has the most ISO standards in Thailand to make customers trusted and to be an option for deciding.
However, Government agencies are increasingly turning to digital applications. Whether it is a cloud usage to develop applications to serve the people. While Mr. Thanason himself is trying to participate in more Cloud education activities such as Cloudtalk activity to support the government in sharing experiences and educating many people to understand why it is necessary to use the cloud and what going to happen if people didn't adapt?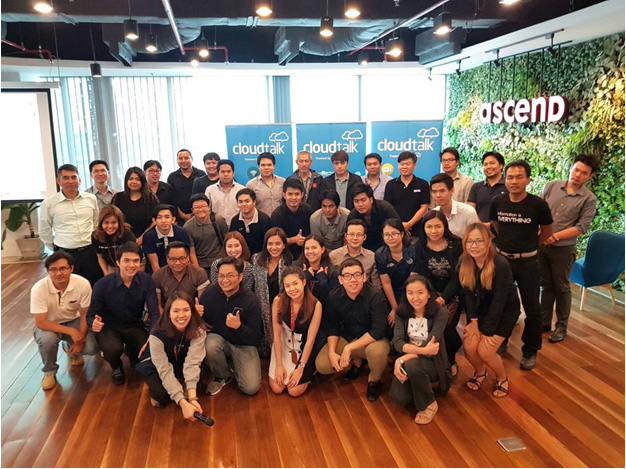 Previously, when there was talk about Cloud trends many executives believe that people will start using Cloud in 2-3 years. But when people understand Cloud technology trends it creates opportunities in the first year. Many corporate executives consider how Cloud can help to reduce and save the cost both in Cloud infrastructure cost and choosing international Cloud service provider.
But a huge problem that all departments and organizations monitor in the same direction is how to encourage the new generation to be aware technology in any form. True IDC selling Chromebooks in the education group to provide equipment affordable to access an information on internet more convenience to student. Just bring the student card to show to the staff, will get discount price from 8,900 baht to 3,990 baht or buy through the we mall website.
At the same time, the company also collaborates with local partners to provide cloud services to collect educational data and use as needed. Responding to government policy and follow the ever-changing global trends. Not to viewed as competition, but to help new generation to have access to new knowledge more quickly.

"Thai children must be good and quick to win and keep up with the world" Thanasorn said.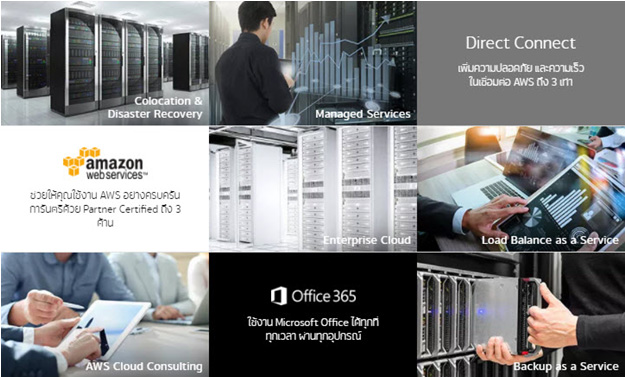 After Thanasorn got an opportunity to be a coach to sharing technology knowledge and experience for startup and educational group to encourage them to have more visibility in technology aspect, he found that they are worried about doing business without success. But if you are falling fast, then you must get up fast. Because you already got experienced and now you know what should and should not be done.
The same as old businesses style that shouldn't consider technology trends will come to disrupting company and refusing to adjust themselves. Because no matter which business, if not using technology, it will lose the opportunity.
Technology which will change Thailand business such as robot, application, biometric, healthcare, and fintech will change people's behavior causing organization need to plan and understand how to implement trends technology to suit the business properly.
While cloud investment will become a fundamental issue, but the factor will help Thailand move forward technology more rapidly comes from people's behavior, propulsion, innovations, and connections that enable people to access technology. These things can happen or not depends on the importance of investment.
Another important thing is technology moves faster than the law resulting in the readiness to move the country with many technologies having to wait. If this matter is not possible to catch up, it is a pity. Because the era will change quite fast but saw the effort of all departments to adjust in time. However, I must admit that Thailand still has to learn a lot. Because we are not innovator hence we have to understand many details.
The adjustment of personnel in government agencies is not slow. But the work process might have to wait because immediate change is a big deal. In case there is an example to change the big picture of the department once, it will easier in next time. It can be seen from many government agencies that have started to understand how to use technology as a tool. This is tends to be good.
What many people in the IT industry want the government to speed up, measure or adjust the law to keep up to work first, such as labor taxes, visas for hiring foreigners and accelerating the creation of personnel. Because all these issues are one of the factors that help businesses move forward
For example, Singapore is fast moving forward with technology by using methods to attract foreign workers to work and benefit both income, welfare and living. This cause transfer of ability to people in the country quickly and sustainably, as well as creating new generations to continue working.
Thailand is using technology very fast, but there is only a group of people who use general matters in daily life. But in practical it may difficult to adjust. However, it is believed that if truly pushed and acted, Thailand is going forward with innovation is not difficult anymore.
Credit: Post today news, 2017, October 12