True IDC's Commitment to Safety and Continuity
18 May 2020 //= substr($strYear,2,2)?>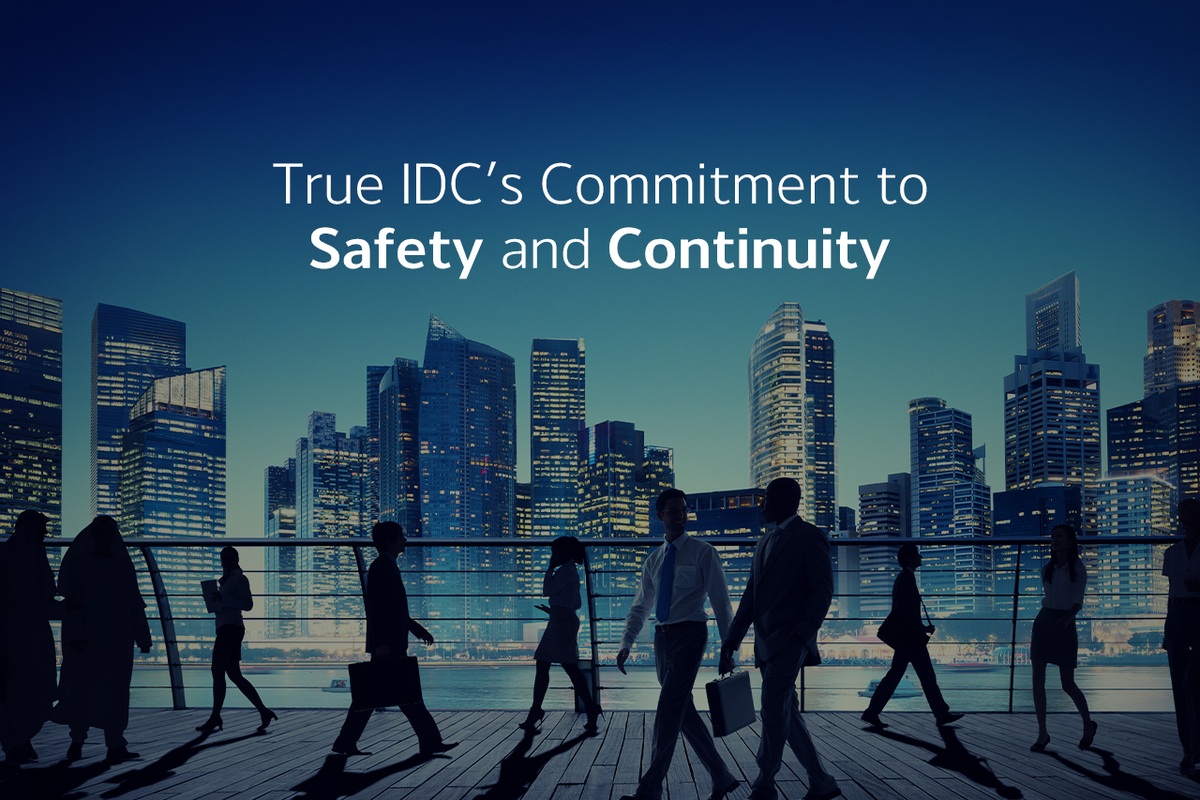 Dear Customers, Partners, and Staff,
The global COVID-19 pandemic has had a disastrous effect on the work and livelihood of everyone over the past few months. It has led to many distinct changes in communications and data usage both in business and in society as a whole. True Internet Data Center Co., Ltd. (True IDC) is well-aware of the challenges and impact the pandemic has had as our business is an important foundation of the IT infrastructure of many public and private organizations. As such, we are faced with the challenge of ensuring continuity of our IT services, together with the resolve to ensure that everyone can continue living smoothly and safely. 
To maintain the standard of service for our clients, True IDC has monitored the COVID-19 pandemic closely and have set up measures to help support our work. We've issued sanitary policies and entry control for all of our data centers to ensure that our clients, partners, and staff who need to be at such locations are as safe as possible. 
In terms of our internal control, we had issued a plan and implemented the Work from Home policy. Communication systems were set up to ensure that our staff had the support they needed for work. For staff who need to be present at data centers, we provide transportation for them to avoid public transport which puts them at risk of contracting the disease in big crowds. In addition, we have a team task with monitoring of the wellbeing of our staff, providing food and beverages, sanitary masks, hand sanitizers, health insurance, as well as launching a welfare program for our staff and families that have been affected by the pandemic. 
While work and daily activities aren't the same as before the pandemic, and may last for a while longer, True IDC promises to maintain our measures and policies to support our business operations until the pandemic ends. 
Theerapun Charoensak
General Manager, True IDC