Choose "Work-from-Home with AWS & True IDC" solution to meet your company's needs
24 Aug 2020 //= substr($strYear,2,2)?>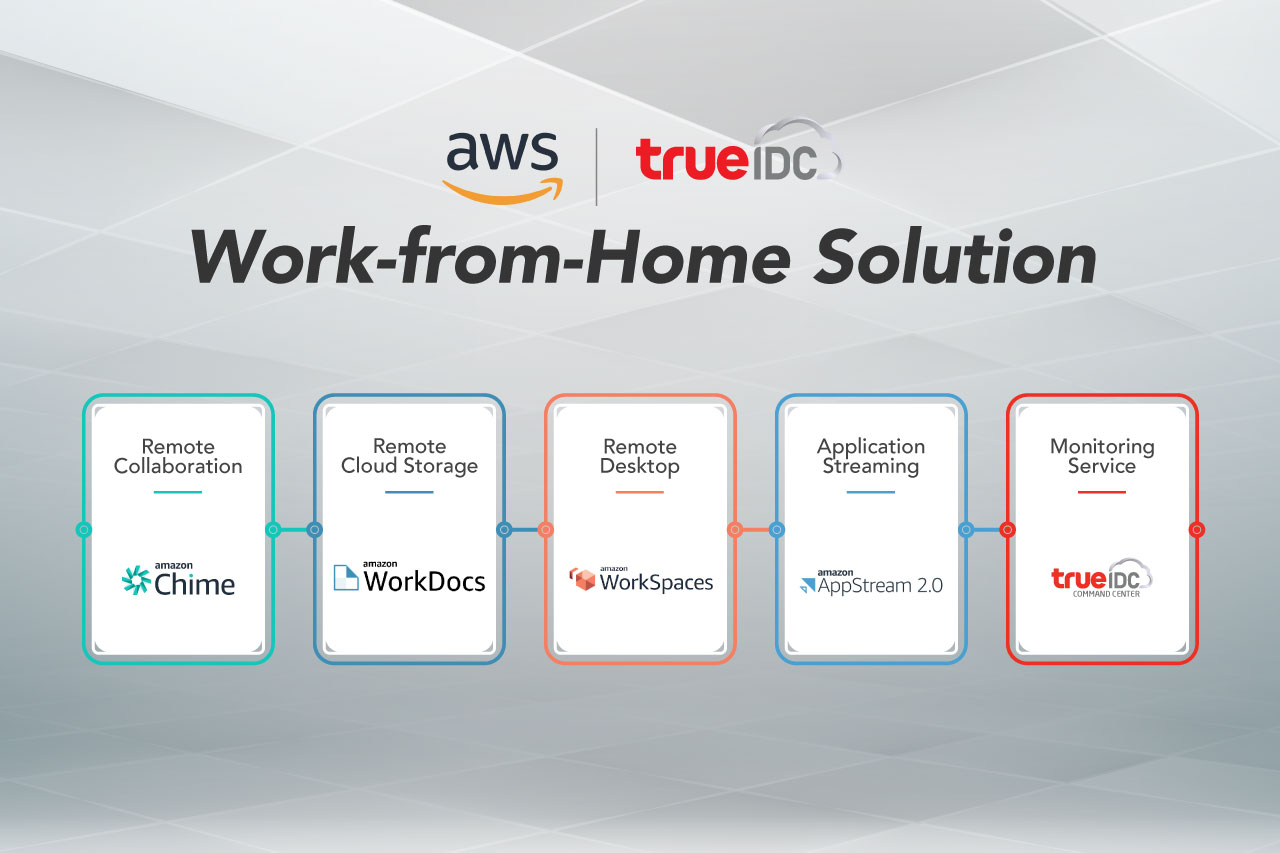 Due to the COVID-19 pandemic, many companies have had to activate their Business Continuity Plans (BCP) to allow businesses to proceed without disruption. As Advanced Consult Partner of AWS, True IDC would like to offer its "Work-from-Home with AWS & True IDC" solution to help companies both in the short-term and long-term as the situation remains unpredictable.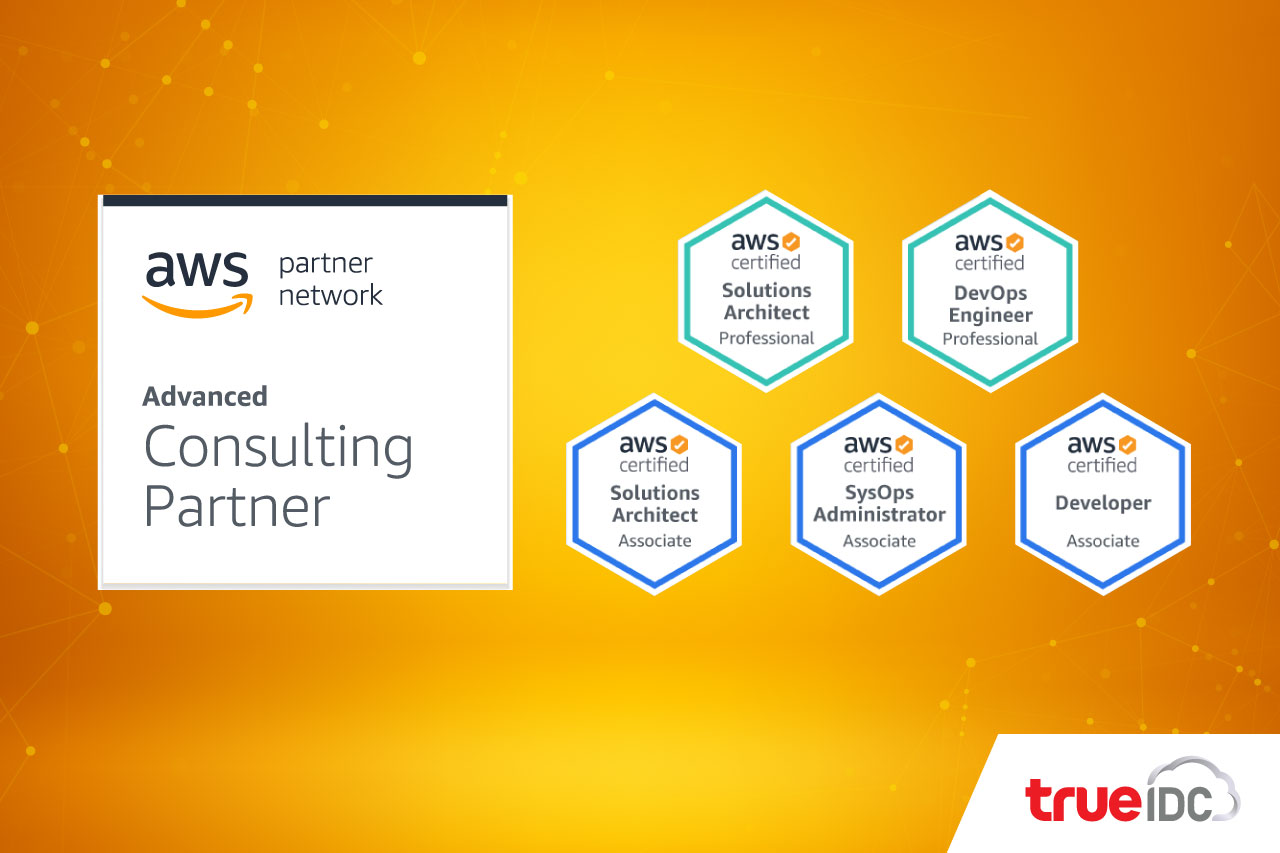 Remote Collaboration
"Unlock" the distant nature of working from home with uninterrupted communication via Face-to-Face video calling with HD quality. Create meeting rooms to have discussions from anywhere on any device. Share pictures, files, and send unlimited messages with Amazon Chime.
Remote Cloud Storage
"Change" from having desks for your staff to a virtual workstation that can be accessed anywhere on any device at any time. Staff will be able to conveniently share files with others via
Amazon WorkDocs
.
Remote Desktop
"Help" your staff who work on the move and from long distances to be able to access applications via
Amazon WorkSpaces
where you can prepare desktops with Windows or Linux within minutes for a large number of users quickly, which helps simplify your desktop delivery strategy. With
Amazon WorkSpaces
, your users get a fast, responsive desktop of their choice that they can access anywhere, anytime, from any supported device.
Application Streaming
"Reduce" uptime by connecting applications with
Amazon AppStream 2.0
that can stream the desired applications to the client with high-security technology. Allows you to run the programs you want from any device and anywhere.
True IDC Monitoring Service
"Choose" our reliable team to help you monitor risks. Because True IDC understands the uncertainty under the current situation, we've established a
Regional Command Center
to maintain IT systems which include Customer Support, Facility, System, Network and Security. We've also set up a War Room which can command and respond to any sudden changes throughout each day via True IDC Monitoring Service, making us well-prepared to maintain our clients' systems in every aspect. Our Monitoring Service is another way that True IDC is prepared to assist you throughout this pandemic and beyond.
The Work-from-Home with True IDC will help support your company during the pandemic all in one place, because we care about your well-being and are committed to pass this situation together with you.
In addition, Amazon services are available for variety of usage. One of the outstanding services is Amazon WorkSpaces which allows your team to handle processes and manage scopes of desktop lifecycle tasks with ease. The service comes with a monthly subscription and on-demand pricing model to address your scalability demands.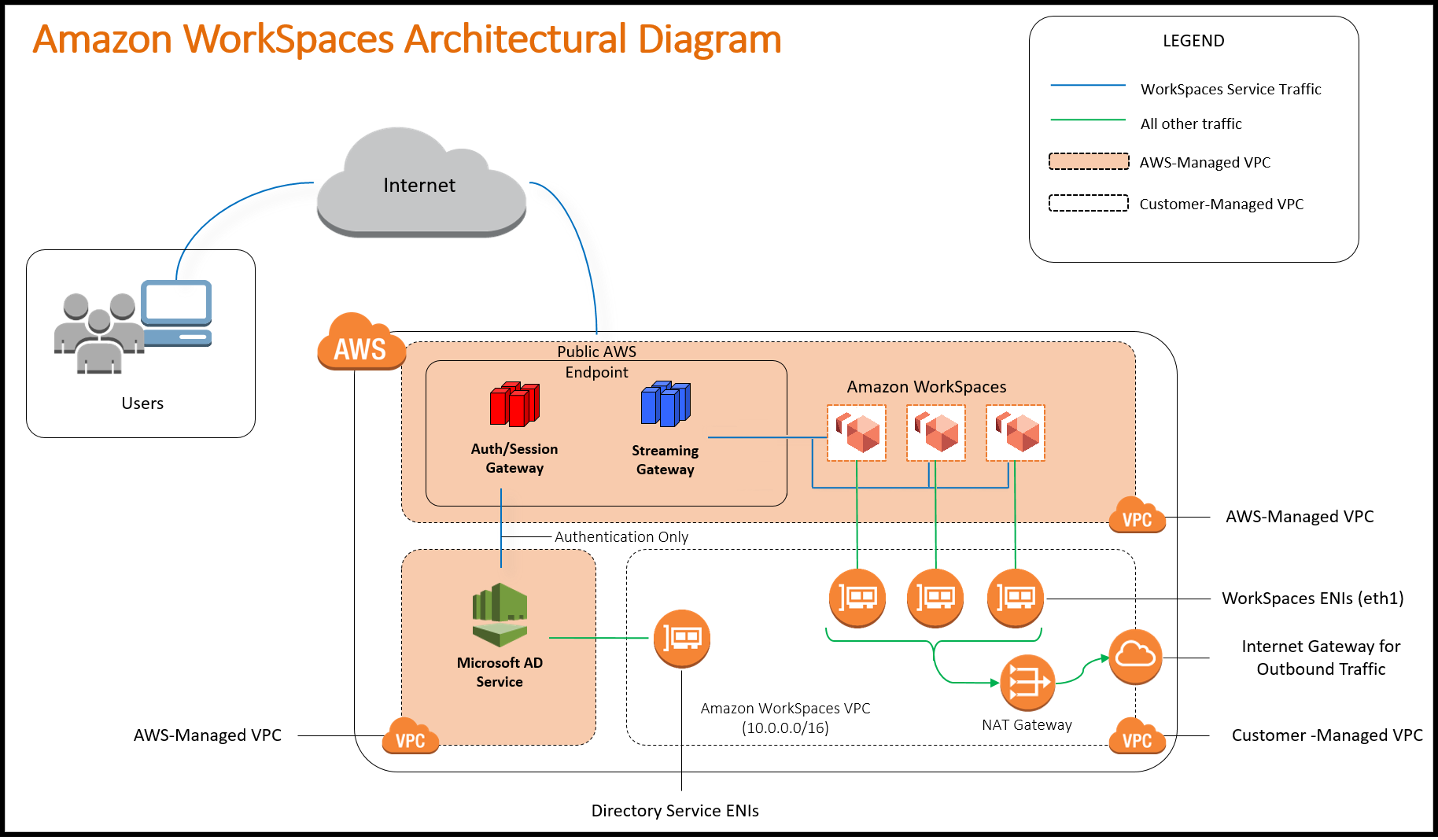 Case Study
Let's study some examples from our real users below.