True IDC's Google Anthos Services: The Ultimate Hybrid Cloud & Multi-Cloud Modernize Apps Solution
16 Sep 2020 //= substr($strYear,2,2)?>
True IDC; the leading Data Center and Cloud service provider in Thailand, has launched Google Anthos services: The Ultimate Hybrid Cloud & Multi-Cloud Modernize Apps Solution. The solution is being offered using Container technology as the core system, which can support functionalities in complement with Public Cloud Providers such as Amazon Web Services, Microsoft Azure, and Google Cloud Platform to help companies to transition towards Hybrid Cloud and Multi-Cloud easier.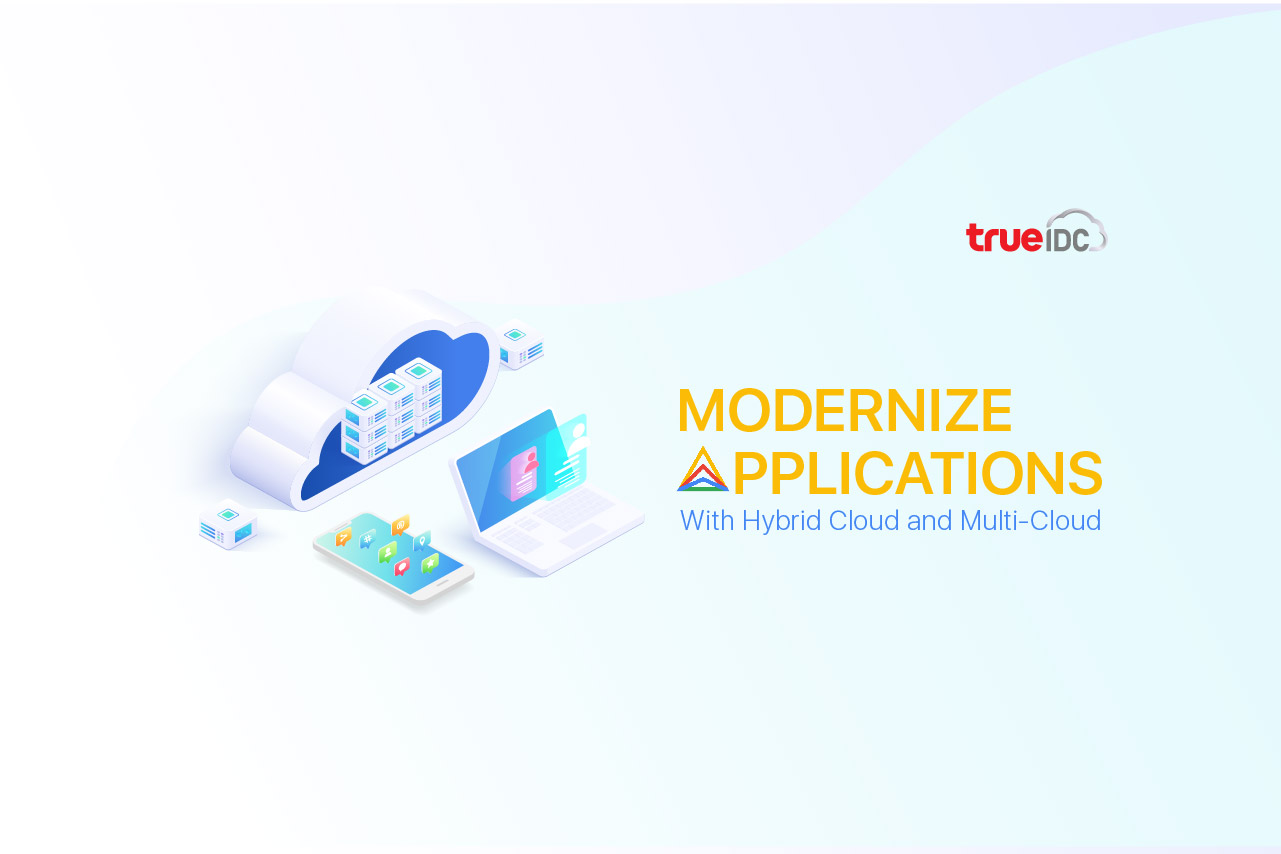 87% of companies in the world are strategizing towards Hybrid Cloud
According to "Flexera 2020 State of the Cloud Report", the report explores the thinking of 750 global cloud decision-makers and users about public, private, and multi-cloud market. The survey indicated that, at the beginning of 2020, due to the COVID-19, cloud demand will undoubtedly shift as a result of these events to ensure business continuity.
Many companies have explored investments in cloud to replace on-premise as it does not require hardware procurement, burden of on-site installation, and maintenance services. Investments in cloud services are expected to rise at an average of 47% next year. The report also states that 26% of companies around the world are using more cloud services than they had planned.
At the same time, some companies have not been able to fully transition towards Cloud due to industry rules and regulations such as prohibiting storing sensitive data outside the country. These factors have contributed to the increasing trend of Hybrid Clouds, which complements both on-premises and public/private cloud usage. The survey also indicates that 87% of companies in the world have included Hybrid Cloud in their strategy.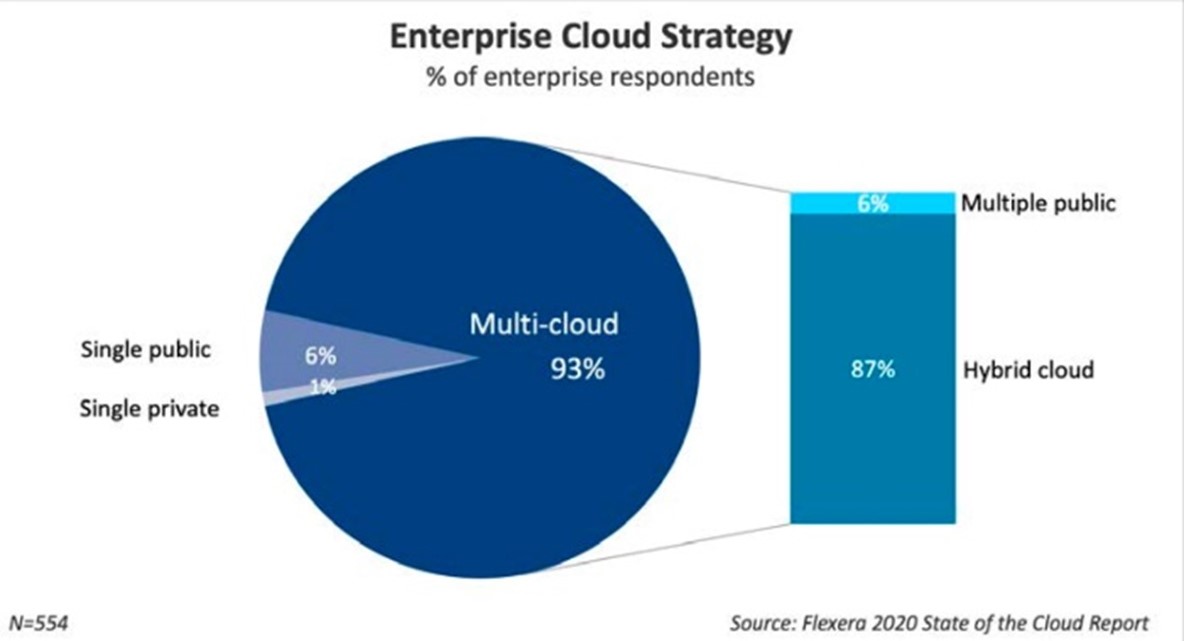 True IDC partners with Google to offer GCP and Google Anthos in Thailand
True IDC focuses on leading Multi-Cloud service in Thailand by partnering with Google to offer the following services:
1. Google Cloud Platform which is advantageous in that it supports application and AI/ML development, adding an alternative for clients that want to use Public Cloud. In addition, True IDC provides Google Cloud solutions such as Internet of Things (IoT), Infrastructure as a Service (IaaS), and Serverless.
2. Google Anthos for companies that want to transition towards the Hybrid Cloud and Multi-Cloud by using Containerized solution.
These comprehensive services include:
1. Billing Service
2. Professional Service
3. Managed Service
True IDC is equipped with a team of Google cloud certified to offer consultation and best-practice recommendations for clients. Our services include design, installation, system migration or expansion from on-premises to cloud, as well as after-sales supports. Along with that, True IDC has qualified CCIE engineer team to assist with designing complex network to connect Google Cloud Platform via Cloud Interconnect effectively.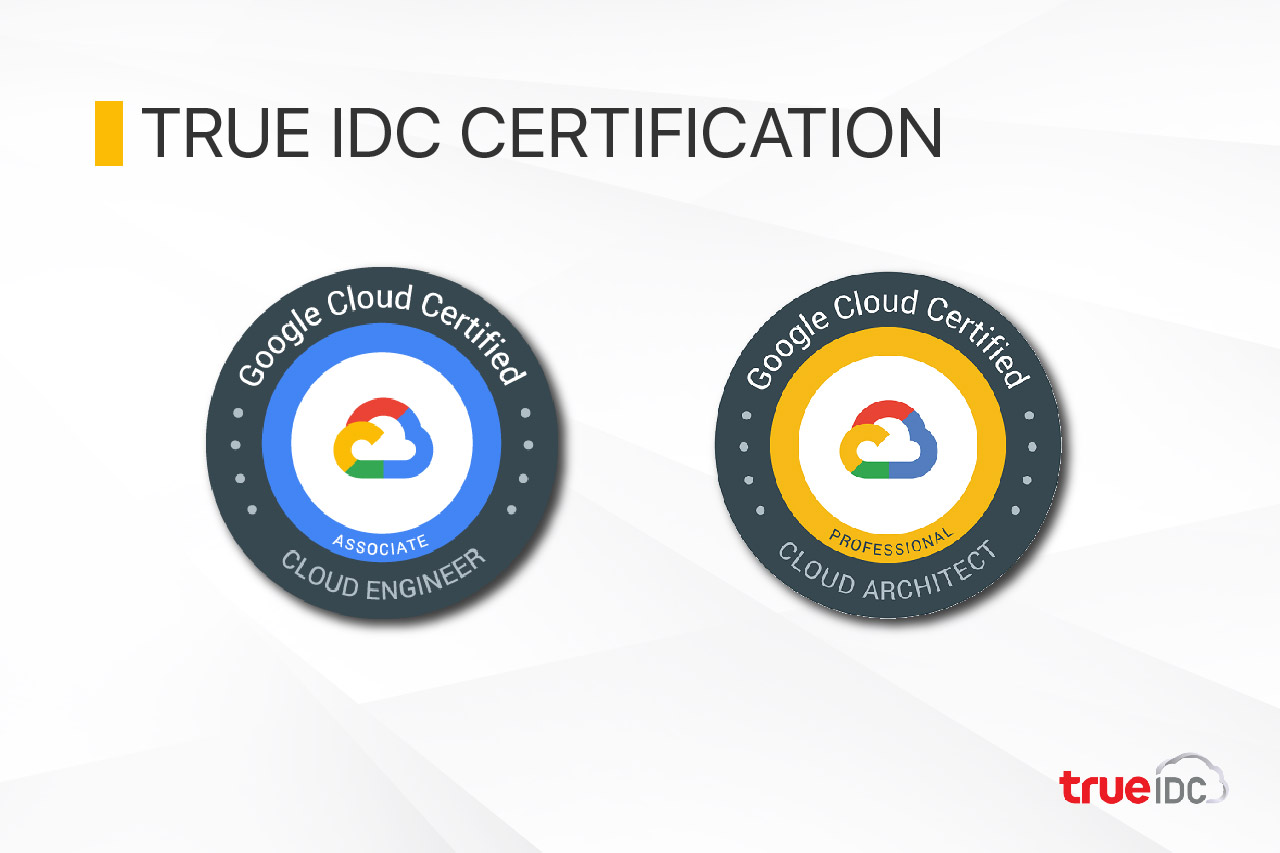 "True IDC is the first and only Multi-Cloud Service Partner in Thailand that offers best-in-class cloud services of multiple brands including Amazon Web Services, Microsoft Azure, Google Cloud Platform, Huawei Cloud, and Tencent Cloud. Being in this industry for a long and having multiple cloud knowledge, we understand what the customers are looking for, thus we are able to help choose cloud services that best fit their environment to help them optimize their costs." said Nattaphat Narapimsakul, Head of Solution and Cloud Consulting of True IDC.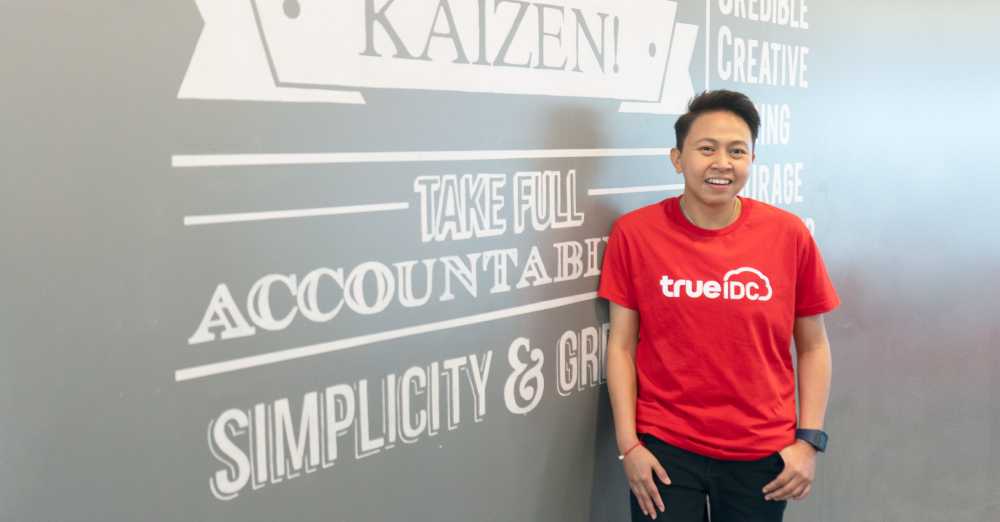 What is Google Anthos?
Google Anthos was launched in April of 2019, formerly known as Google Cloud Platform Service. It is a Hybrid Cloud and Multi-Cloud solution to assist companies with development, usage, and centralized security of applications in Containers both on-premise and on cloud without having to worry about the environment and API. Components include:
• Google Kubernetes Engine: Kubernetes system on Cloud that comes with comprehensive system management services
• GKE On-Prem: Solution for using Google Kubernetes Engine on hardware installed for internal use
• Istio on GKE: Service Mesh solution that complements both application management, security, and overall system functionality control on GKE
• Anthos Config Management: Policy and security management system for Kubernetes on Hybrid Cloud and Multi-Cloud
• Stackdriver: Service for monitoring service, container, application, and overall infrastructure
• Kubernetes Applications on GCP Marketplace: Readymade application system functional upon purchase on GCP Marketplace
Google Anthos can be utilized to build Serverless systems, API Management, Continuous Integration, and Continuous Delivery for companies.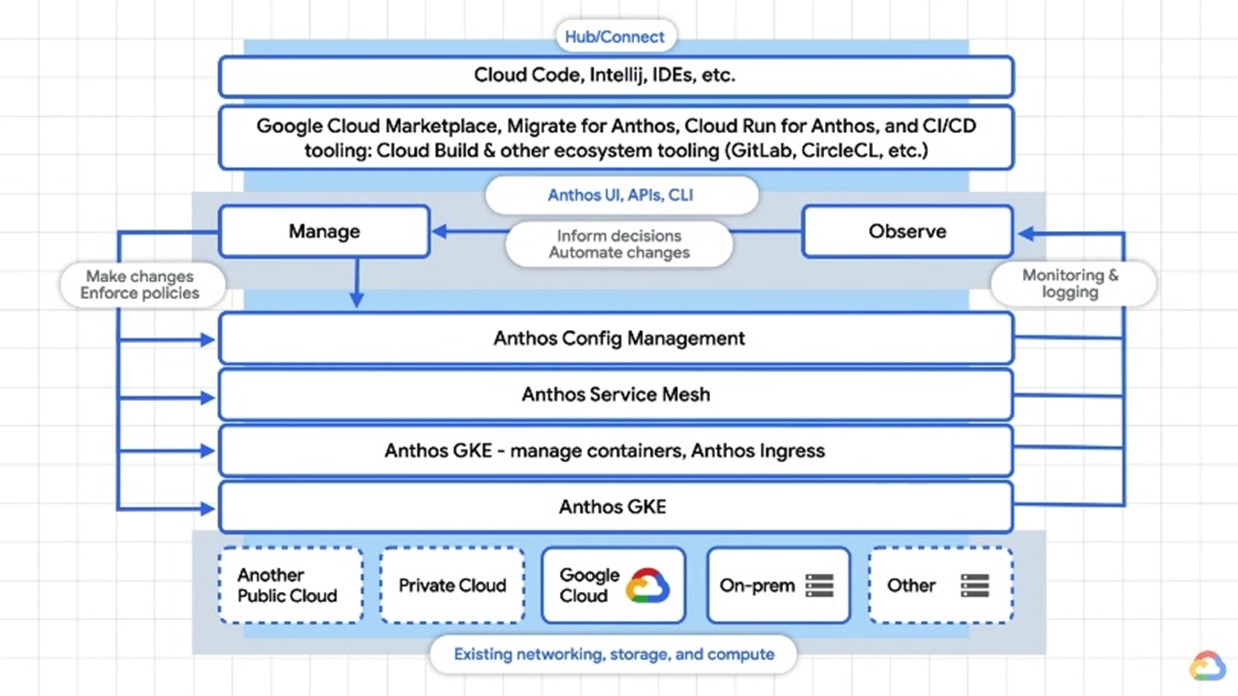 Google Anthos – a new alternative for developing Apps towards Hybrid Cloud and Multi-Cloud
Many companies have initiated Application Modernization by using Container as it supports Microservice coding and assists with setting up systems automatically by complementing with CI/CD processes. Google Anthos assists the companies to expanding into Container functionality from on-premises to Public Cloud easily. Google Anthos will connect Container to on-premise and on cloud, ensuring that they seamless functionality via a single Anthos Control Plane. This includes traffic management, authentication, and maintaining security.
Google Anthos is an Orchestration Software 100% which supports utilizing multiple leading Public Cloud Provider including Amazon Web Services, Microsoft Azure, and Google Cloud Platform to facilitate expansion of functionalities to a Hybrid Cloud and Multi-Cloud. Apart from that, Google also offers Anthos Migrate to convert VM on-premise or on cloud to become Container to ensure it is quickly functional on GKE.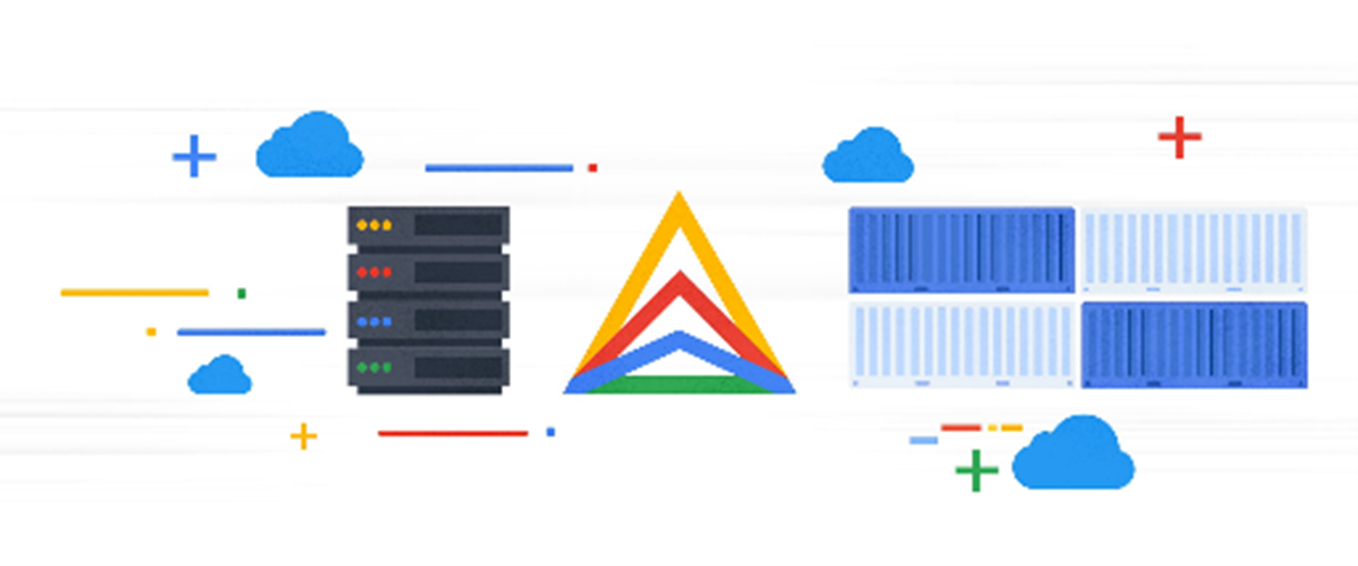 For more information on Google Cloud Platform and Google Anthos, please contact True IDC Cloud Consulting Team at [email protected] or call Tel. 02 494 8300