True IDC joins hands with AWS and Ramkhamhaeng University to organize CLOUDTALK4RU
22 Oct 2020 //= substr($strYear,2,2)?>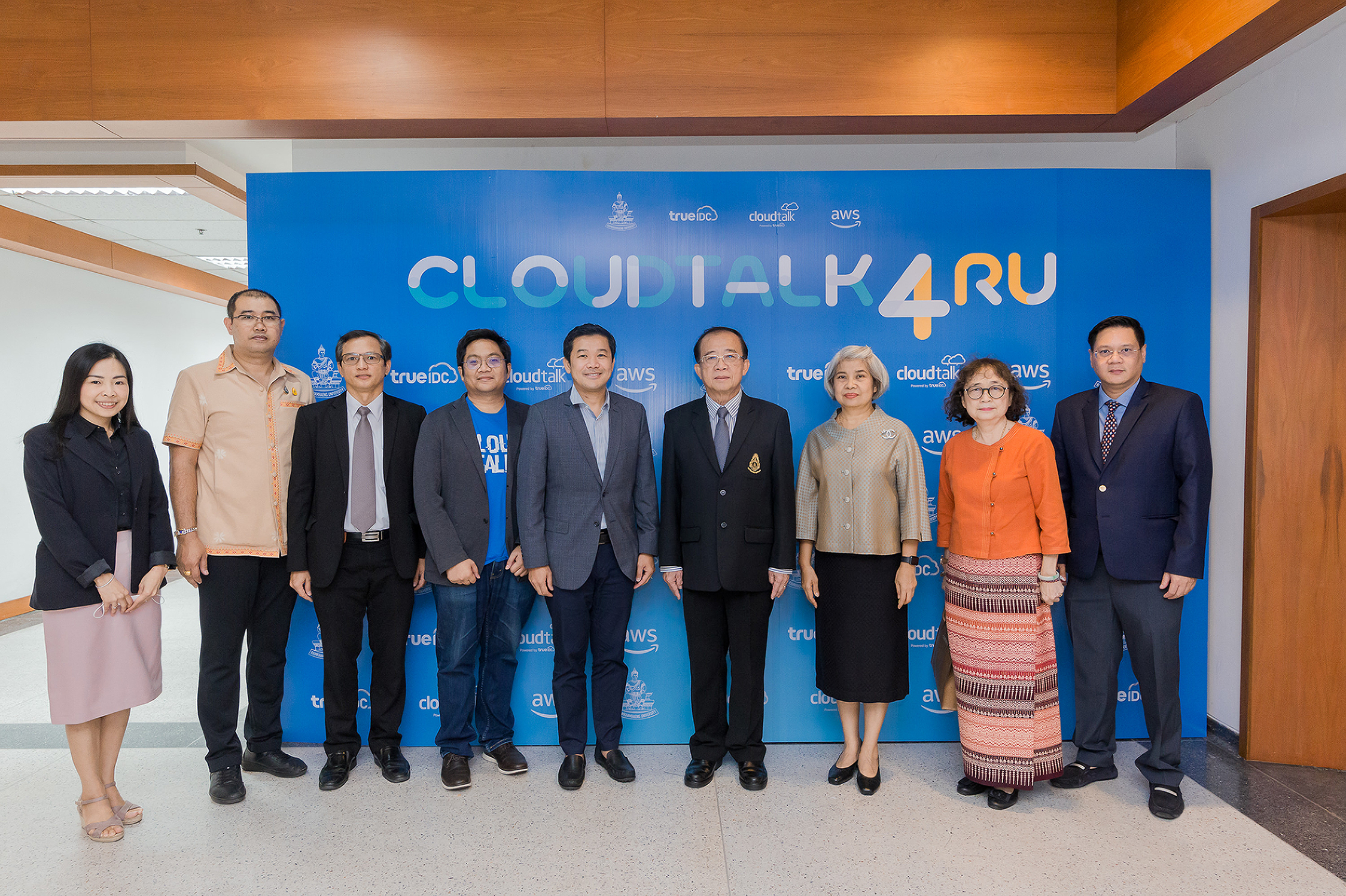 22 October 2020 – True Data Center Co., Ltd. (True IDC) joined hands with Amazon Web Services (Thailand) Co., Ltd., and Ramkhamhaeng University to organize CLOUDTALK4RU as a hybrid event via the virtual meeting room application "True VROOM". The event was organized to promote understanding about cloud technology amongst faculty and students of majors related to IT, and to facilitate sharing of real experiences to help students choose their future careers in the cloud industry, which will ultimately contribute to the growth of Thailand's digital economy.
The event was honored by Assistant Professor Wuthisak Lapcharoensap (4th from the right), Chairman of the University Affairs Promotion Committee, Council Member of Ramkhamhaeng University, acting President of Ramkhamhaeng University who chaired the event and delivered the opening speech. The event was also graced by Khun Thanasorn Jaidee, Director of True IDC and President of True Digital Park Co., Ltd. who greeted participants and shared the overview of technology industries with participants.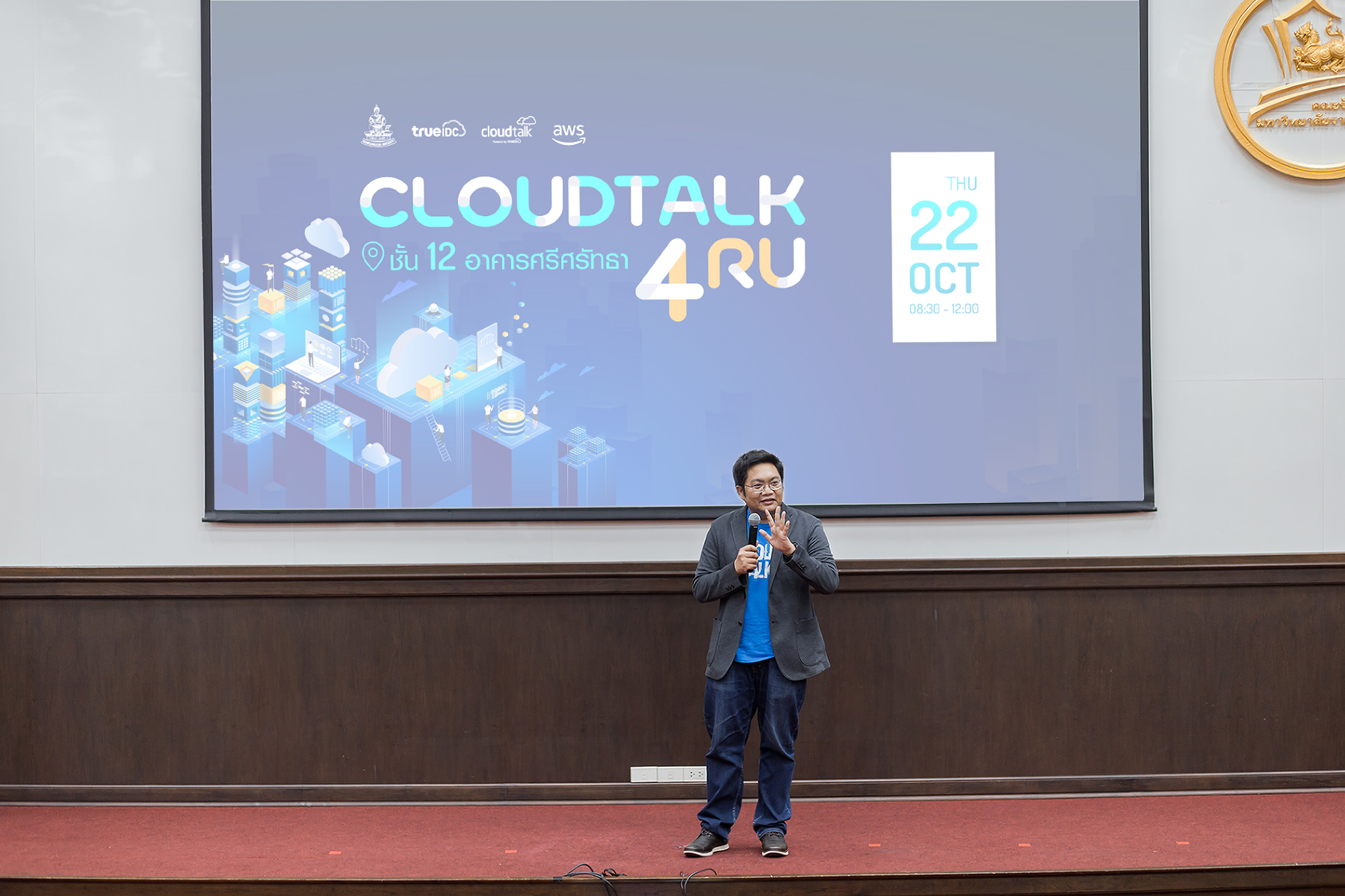 The event laid the foundation of IT infrastructure business for faculty and students to be able to understand entry into such industries. Khun Tanat Sangkasem, Chief Technology Officer (CTO) of True IDC spoke about his direct work experience in the field and offered participants advice about careers in the emerging cloud technology industry and on how to prepare for the industry.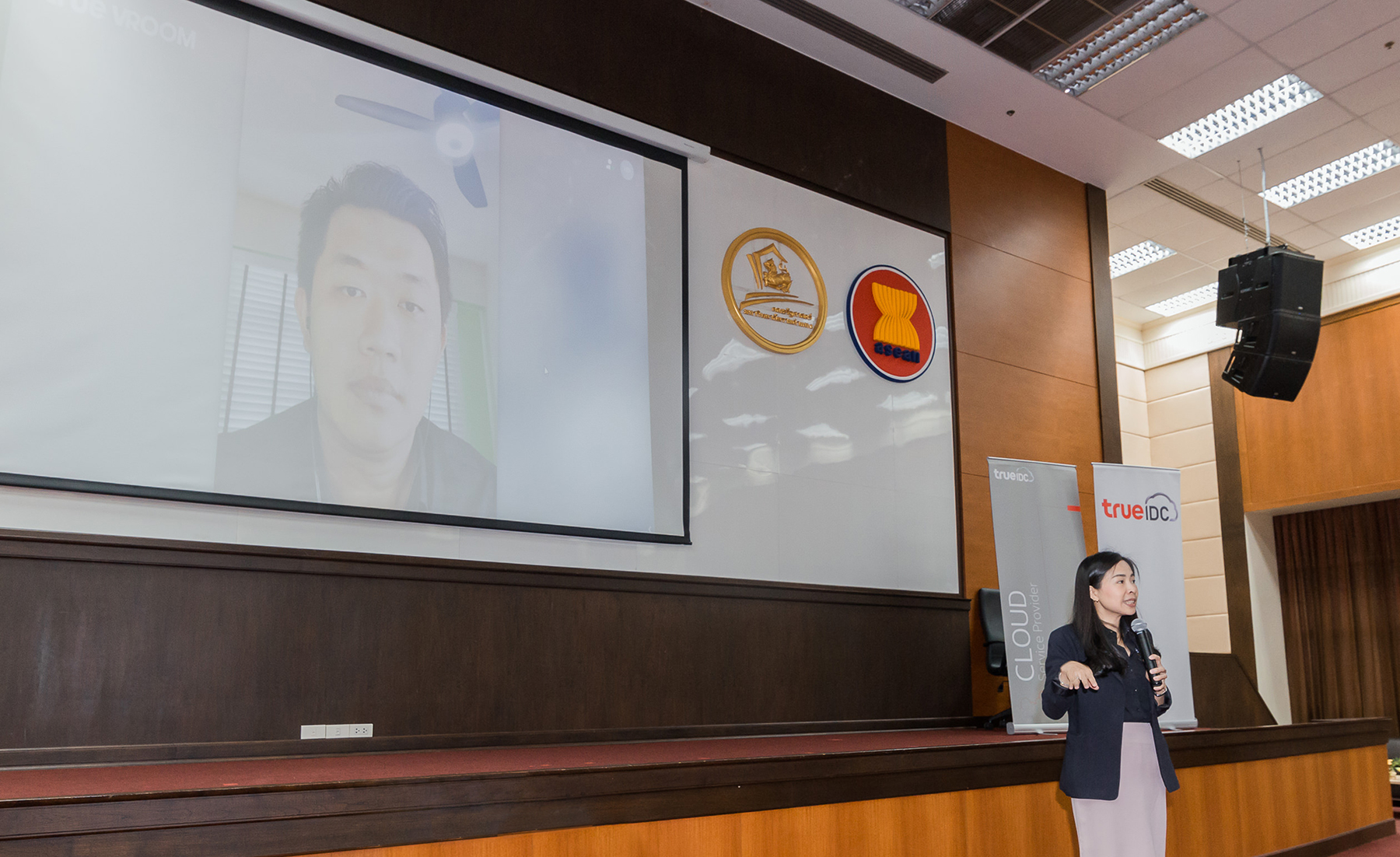 In addition, Khun Felix Goh, AWS Educate program manager from AWS Singapore shared knowledge about the cloud via True VROOM application and recommended AWS Educate which is designed to offer knowledge from the fundamental level to advanced knowledge as a self-development tool for students.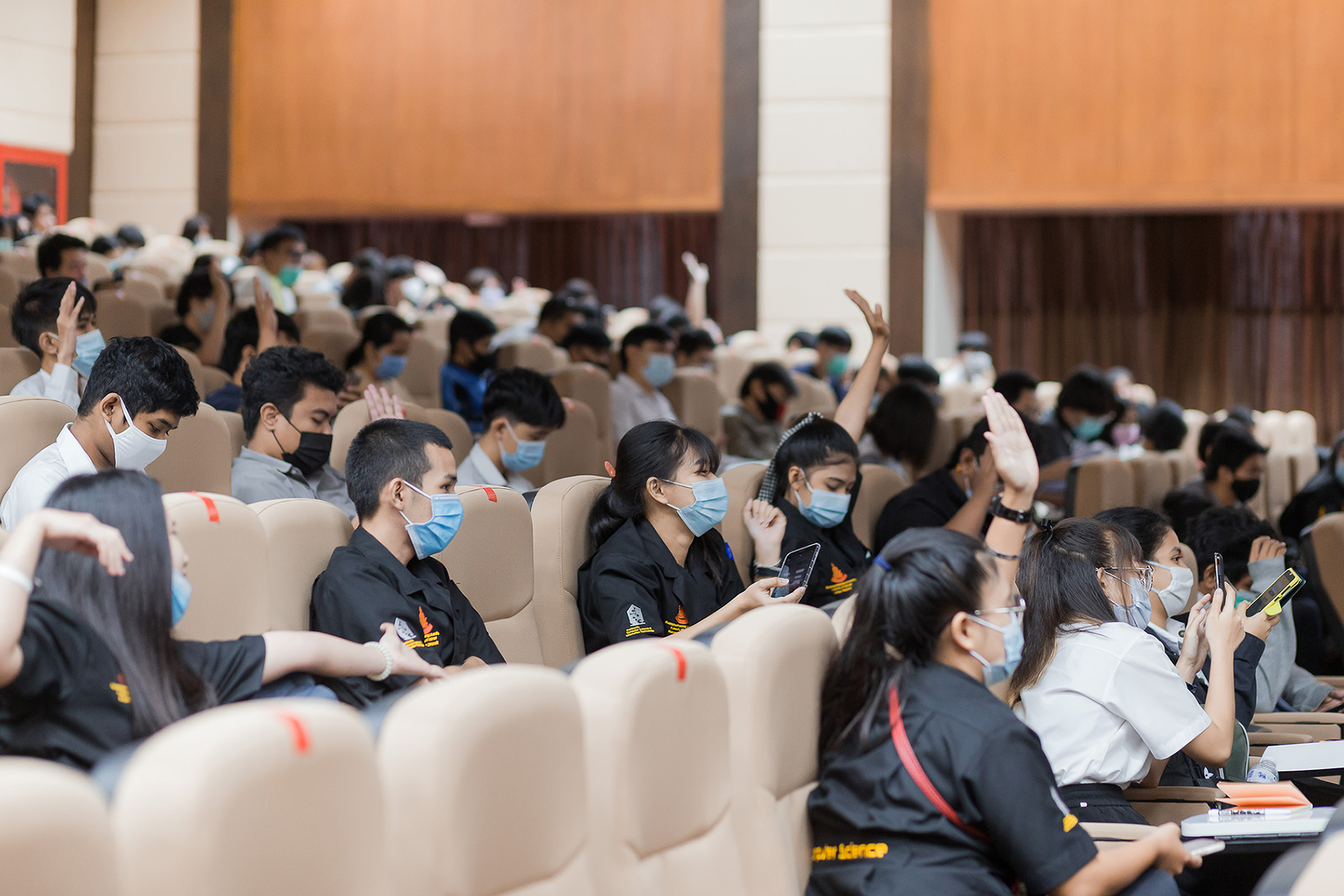 True IDC realizes the importance of developing capable personnel to drive the IT industry to help steer the direction of the country's growth and will continue to organize such activities with other collaborators.