True IDC joins hands with DEPA and AWS hosting a hybrid workshop on how to create an e-commerce website on AWS cloud.
26 Nov 2020 //= substr($strYear,2,2)?>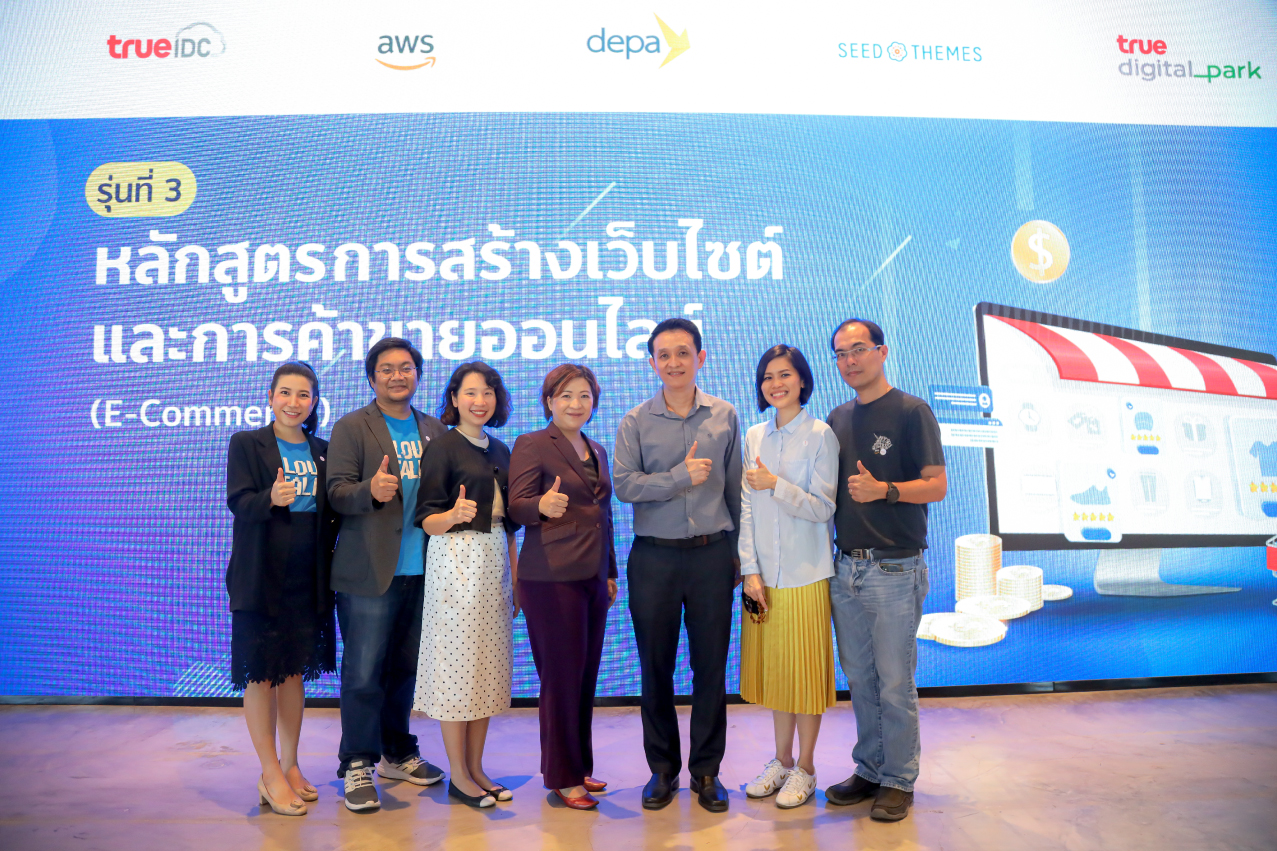 26 November, 2020 – True Internet Data Center Co., Ltd. (True IDC) joins hands with the Digital Economy Promotion Agency (DEPA), Amazon Web Service (Thailand) Co., Ltd., and Seed Webs Co., Ltd. to organizing a hybrid e-commerce website workshop (3rd Batch) at True Digital Park and via an online channel. The objective was to provide knowledge on creating websites and e-commerce systems on AWS cloud to start-ups and entrepreneurs across various industries.
The event was honored by Kasama Kongsmak, Vice President of Digital Intelligence Strategy and Policy Department of DEPA (4th from the left), who chaired the event and delivered the opening remarks along with Tanat Sangkasem, Chief Technology Officer of True IDC (2nd from the left). Both emphasized the important role and goal to promote the country's digital economy via technology and various types of trainings to build vital skills that support the business sector.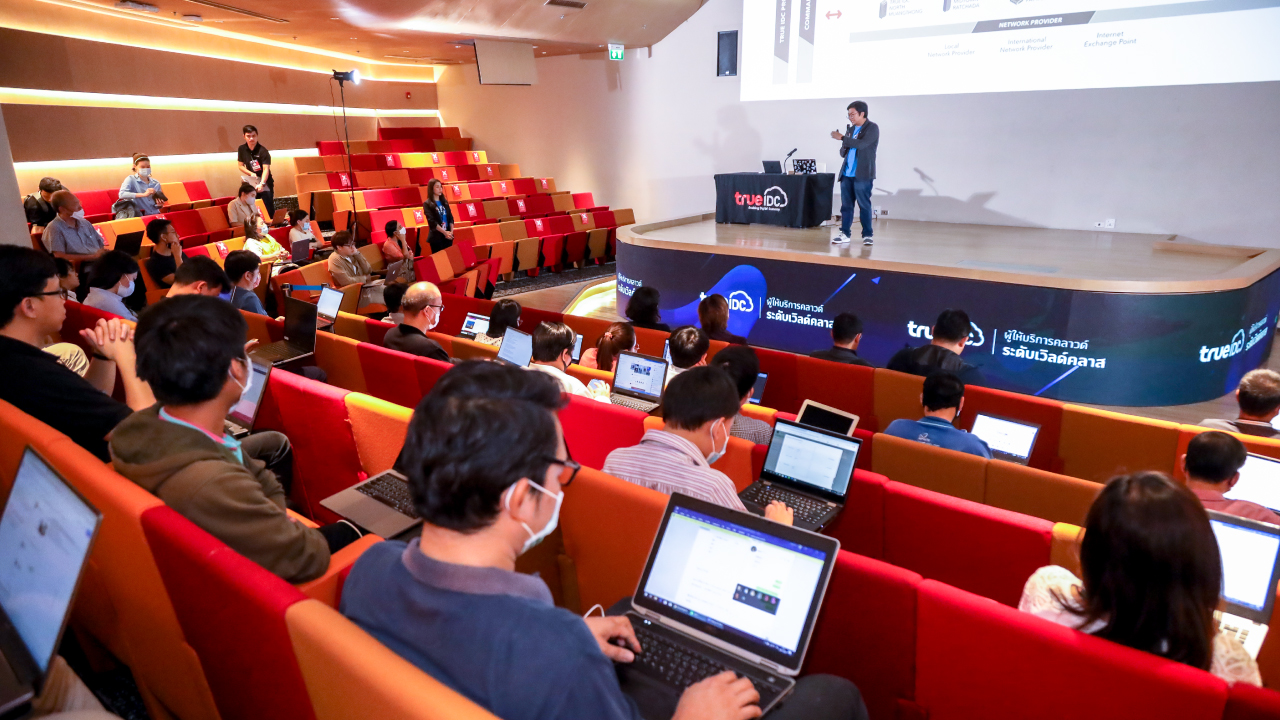 At the event, comprehensive knowledge on creating websites were started from selecting cloud technology, domain management, information uploading, payment, logistics, and other techniques that would benefit the participants. Participants were also offered opportunities to ask questions and were encouraged to exchange knowledge in a friendly environment. Many special privileges were also offered to participants of the course. 
As True IDC is aware of the importance of technology for the business sector, it is determined to expand the adoption of cloud technology across industries, and to play a key role in driving the nation's economy forward.