Colocation Service for Organizations by True IDC
13 Sep 2022 //= substr($strYear,2,2)?>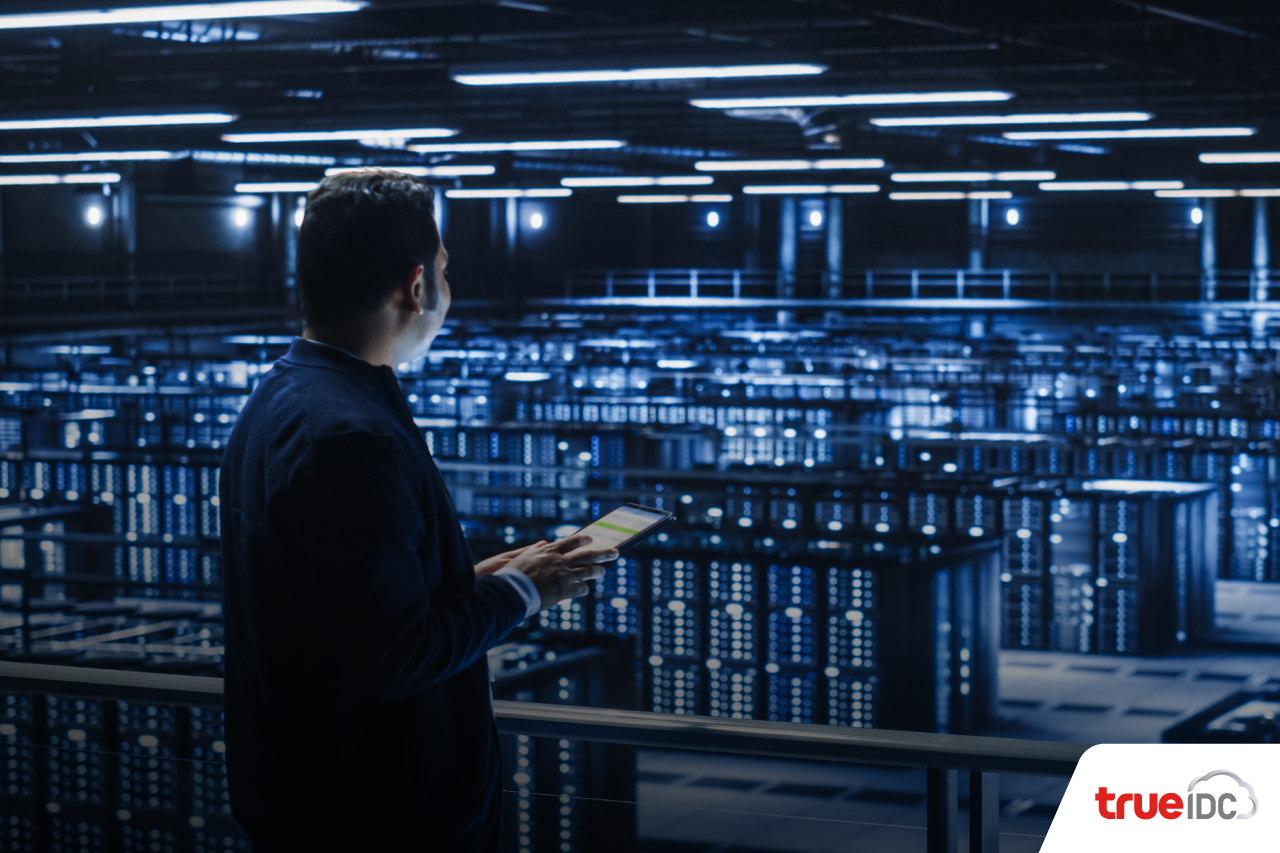 Nowadays, the way we work is totally different from the past when we faced COVID-19 pandemic for 3 years. More technologies are applied in each organization. When employees work remotely from anywhere and businesses are run on online platforms, a large amount of data is produced all the time. This is the reason why the data should be stored in a secured place.
True IDC Data Center
True IDC is aware of clients' need and realizes the significance of their data. We proudly deliver our colocation service at our Data Centers which have received international certifications, so our clients can install their own computers and servers on our secured premises full of facilities and the professionals.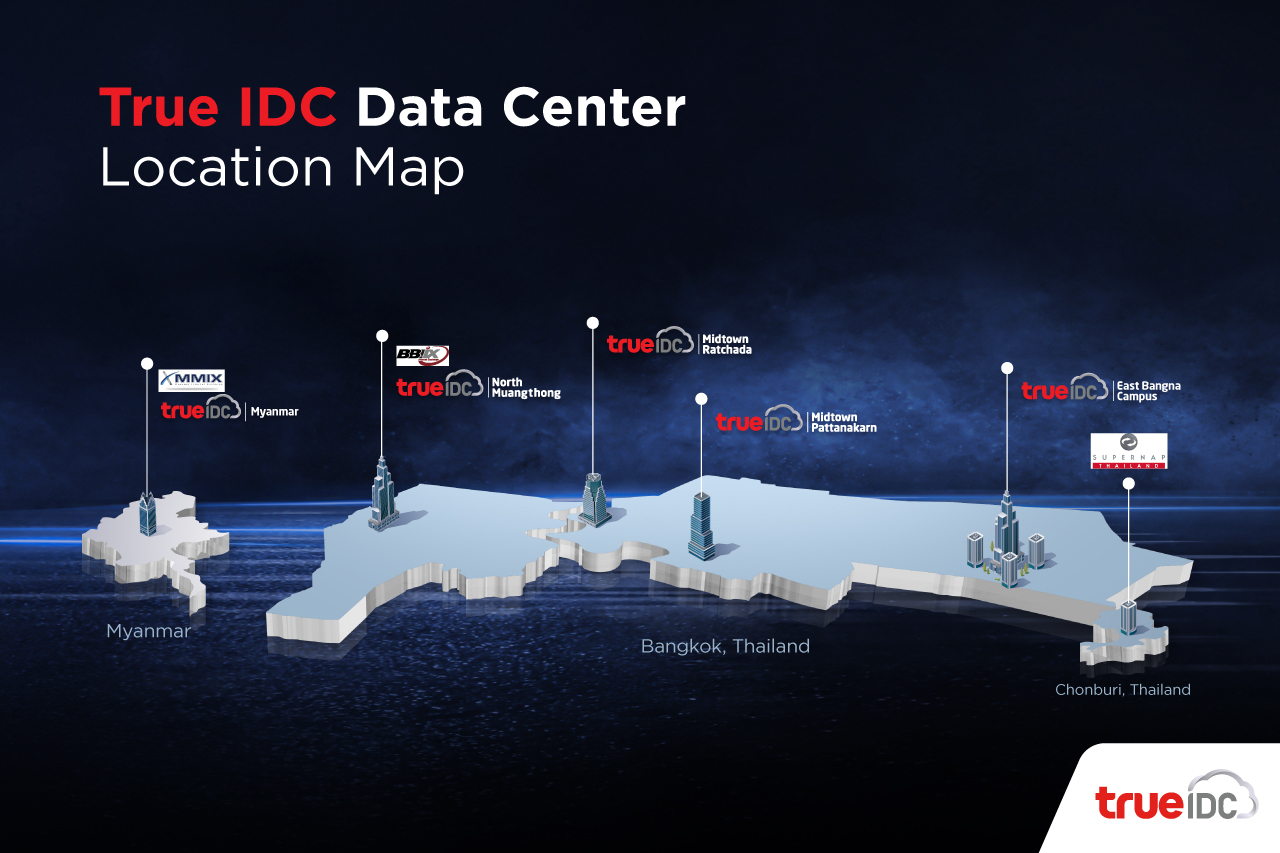 True IDC has up to four Thailand local data centers and is currently expanding our service area to ASEAN region. We are considered as Thailand and Indochina's first data center to achieve all 3 certificates from Uptime Institute in Design Documents, Constructed Facility and Operational Sustainability. Besides, our Thailand local data centers are designed according to Uptime standards and are Tier III certified. We have received as much as eight certifications, including ISO/IEC 20000-1, ISO/IEC 27001, ISO 22301, ISO 50001, CSA STAR Cloud Security, PCI DSS and SOC Type II. The newly received certification is ISO 27799 which provides the guidelines for health information security management. The above certifications guarantee that True IDC can provide trustable services and professionally serve organizations of all sizes for almost 20 years.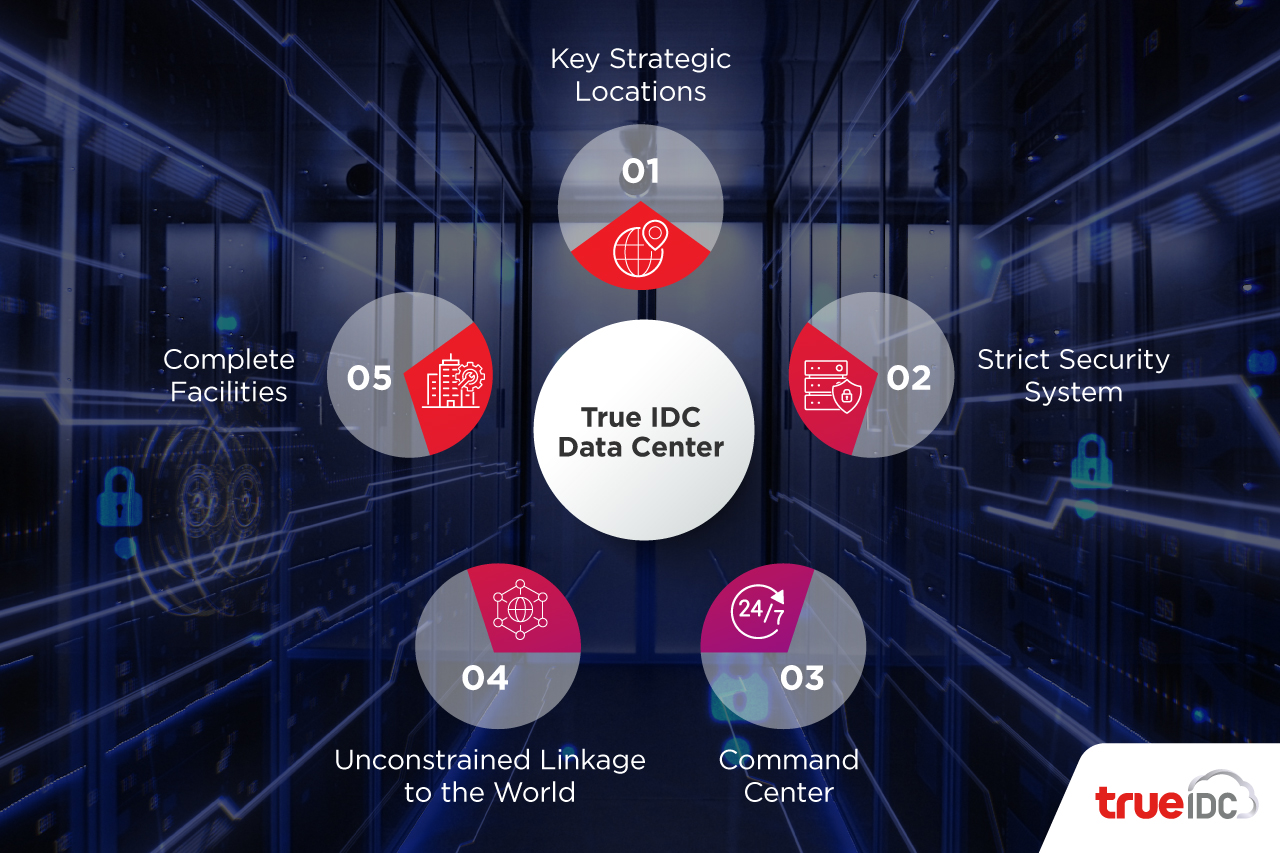 Securely Store Your Computers and Servers at True IDC Data Center
Our clients can ensure that their computers and servers are secured in True IDC data centers with these following strengths
Key Strategic Locations
Our data center locations are safe from natural disasters. Moreover, the transportation in convenient.
Strict Security System
Our clients' computers and servers are securely stored with 10 layers security, from the front door to the data hall.
Command Center
In order to enhance security system, True IDC has command center to monitor all systems and networks in our data center throughout 24 hours.
Unconstrained Linkage to the World
True IDC data centers are carrier neutral which allow clients to connect to any network operation of their choice. 
Complete Facilities


True IDC data centers provide complete facilities, including power supply as well as backup power at international standard, automated and efficient air-conditioning system which provides proper environment in data hall as well as a CFC Free fire extinguish system according to the international NOVEC 1230 standard with accurate notifications and is considered environmentally friendly.