True IDC Sharing the Experience in Driving Organization to Grow at "Huawei APAC Cloud Digital Innovation Summit 2022" in Singapore
29 May 2022 //= substr($strYear,2,2)?>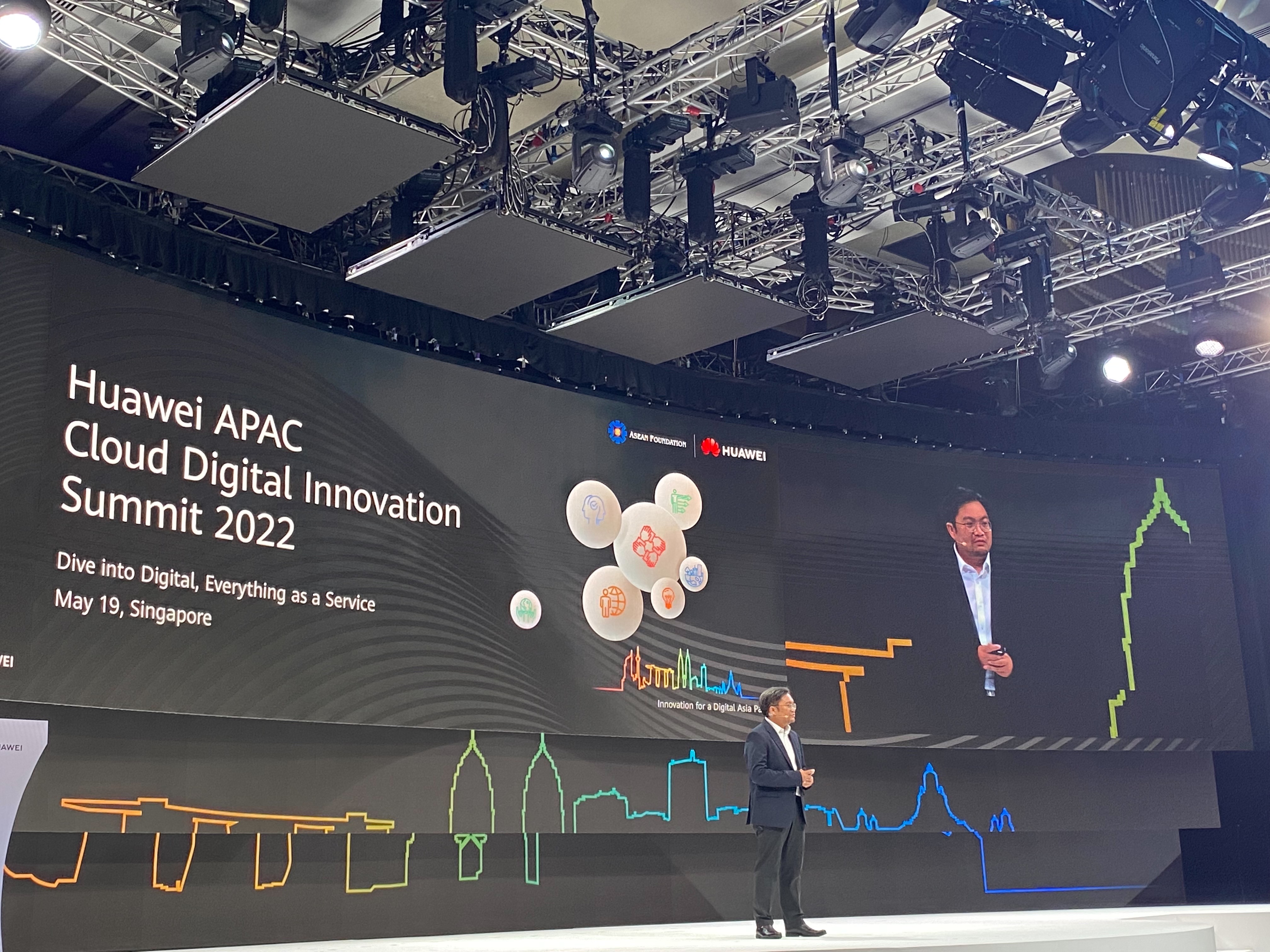 True Internet Data Center Co., Ltd. (True IDC), the leading cloud service provider and carrier neutral data center in Thailand, participates in Huawei APAC Cloud Digital Innovation Summit 2022 in Singapore on May 19-20, 2022.
The talk in this summit is focused on innovations and technologies that will take part in digital landscape in Asia Pacific region, among which is Huawei Cloud System. Mr. Tanat Sangkasem, Head of Cloud Product and Services, describes True IDC's current business aiming to provide cloud service that is a significant technology to propel business in the digital era for many organizations. As the first Strategic Consulting Partner in Thailand of Huawei Cloud, True IDC contributes to motivating various organizations to adapt cloud technology to speed up their business growth through the 3 concepts of Cloud Maturity, Cloud Native and Cloud Security and Governance. Utilizing cloud technology responds to the demand at the present day, eliminates usage limitations, helps streamline the work procedure and reduces maintenance expenditure as well as increases organization's data security, storage flexibility and convenience. In order to meet the demand of our corporate clients in every industry and every size, True IDC cloud service comes with a full-range support from expert teams in terms of providing consultation, structure design, cloud migration as well as technical support after the migration to ensure smooth operation.
Furthermore, True IDC has expanded its service area overseas focusing on ASEAN countries. At present, it has been able to increase its cloud system coverage area to Myanmar, Vietnam and Malaysia. True IDC is determined to develop better services to deliver the best experience to our corporate clients, both domestic and overseas, while further expanding our service coverage area to other ASEAN countries.
For any organization who is interested to discuss the 3 above mentioned concepts or get best practice advice from our professional service team, please contact us at https://www.trueidc.com/th/contact